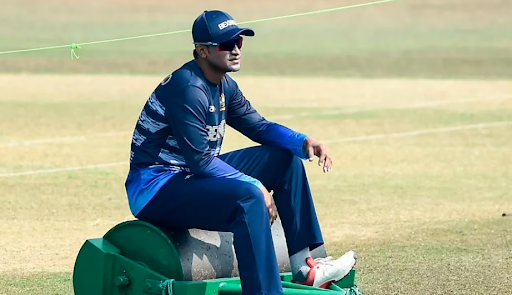 Shakib Al Hasan breached bio-bubble regulations
Shakib Al Hasan breached bio-bubble regulations
The Bangladesh Cricket Board has issued a show-cause notice to Shakib Al Hasan's BPL franchise Fortune Barishal after allowing him to break the covid rules laid up in the ongoing BPL 2022. Shakib, who is in charge of the Barishal franchise, took part in a photo shoot for a soft drink company's TV advertisement.

Shakib Al Hasan skipped the captains' photo shoot in order to finish work on a TV commercial. With a Covid-19 negative assessment, he later joined the team.

Nazmul told the press few days ago, they already sent the team a show-cause letter, explaining how he might be able to escape the bio-bubble. He commented that they advised them to stay in the bio-bubble, but they disobeyed our instructions, and as a result, they have handed a show-cause letter to their management.

He remarked that they were unable to do anything throughout the competition, but now that it has ended, they will assess what we can do. He added that if any player breaks the regulations, they will not accept it.

In the blockbuster auction for the IPL 2022, Shakib Al Hasan went unclaimed. In the big auction, all of the Bangladesh cricketers were unable to secure a contract. The former Bangladesh captain's failure to sell was shocking news in Bangladeshi media.

The IPL clubs have been chastised for excluding the legendary cricketer from the forthcoming season, according to many sources. Umme Ahmed Shishir, Shakib's wife, later explained why her husband was not sold at the huge auction.

She wrote on her social media account that before everyone gets too excited, a couple of teams have approached him directly to see whether he is available for the entire season, but because of the Sri Lanka series, he is unable to do so. This is why he wasn't chosen, which isn't a big thing; it's not the end of the world; there's always the next IPL!

The 34-year-old set his base price at 2 crores, but didn't land any buyer at the high-profile auction. Previously, he has played for Sunrisers Hyderabad and Kolkata Knight Riders in the IPL.