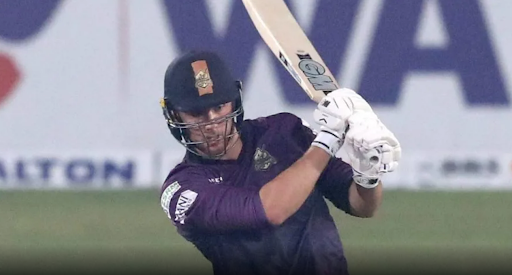 Will Jacks and Benny Howell making England proud this BPL
Will Jacks and Benny Howell making England proud this BPL
Stay calm, keep an eye on the ball, and take your shots with abandon. Will Jacks and Benny Howell, the English duo that helped Chattogram Challengers reach the BPL playoffs, have lived by this simple mantra.

Jacks' unbeaten 92 versus Sylhet Sunsrisers in their final league game was a one-man effort that propelled them to ten points. Chattogram met Khulna Tigers in an elimination match on Monday evening. Chattogram began off strongly in the game before losing their stride in the middle.

Those who have been following the BPL this season think that Jacks is crucial to Chattogram's knockout stage success. With 398 runs at 44.22, Jacks is presently the game's second-highest scorer. The 23-year-old is only 10 runs behind Tamim Iqbal at the top. He is also leading the pack in powerplay performance, with 249 runs at 171.52 and 15 sixes.

Jacks acknowledged that he enjoyed scoring these runs but that he needed more time to adjust to the Bangladeshi surroundings.

He commented that in Bangladesh, the ball does not bounce as much as it does in England. He added that when compared to what he did at home, he virtually has to fight himself to do the proper things for this wicket.

Howell, Jacks' teammate, is ten years older, but the seasoned allrounder has been just as effective for Chattogram this season, especially in the latter stages of most of their innings. In the last five overs of a T20 inning, he has been the leading scorer on the opposing end.

Howell is seeing a resurgence as a batter, which he attributes in large part to his work with Julian Wood. Interestingly, the power-hitting coach has also worked with the Sylhet franchise. They tried a lot of various things to enhance Howell's stance, according to him.

Howell commented that in the two months going up to the BPL, he concentrated a lot on his batting. He remarked that he refocuses on batting so that his all-round skill can provide a lot more impact to clubs. He added that it is most likely why it's done so well in this competition.

Jacks also believes that the BPL has helped him improve his spin game. He believes he has used his feet more than he did in England. He also stated that his ability to play against spin has improved significantly.