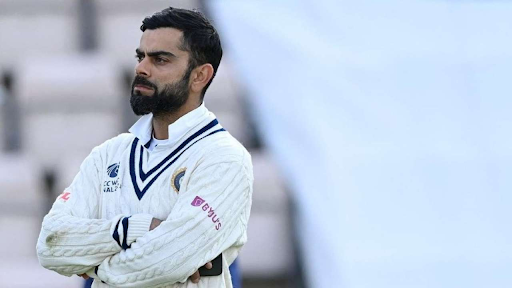 Virat Kohli refused to play his farewell as India's skipper in Bengaluru
Virat Kohli refused to play his farewell as India's skipper in Bengaluru
Virat Kohli was offered a final Test as captain before stepping down, which can only be described as a significant development. Although the 33-year-old resigned as India's Test captain a day after losing the three-match Test series to South Africa 2-1, it has now been claimed that the batting legend has been given the option of playing his 100th Test as India's captain.

During a phone call on Friday, a senior BCCI official reportedly offered Kohli a farewell match as captain in Bengaluru. This would've been a fitting finish to his term as India's captain in the most extended version of the game, given that Bangalore is his second home due to the RCB factor. On the other hand, the batting legend refuted it and said he was not interested in the offer.

"One match doesn't make a difference." Virat Kohli is known to have said, "That's not who I am." As a result, his time as India's Test captain ended with a series of defeats. He also mentioned in the report that he wanted to focus on batting rather than the stress and duties that come with being captain.

The Delhi batter conferred with head coach Rahul Dravid, his teammates in the Newlands dressing room, and the BCCI before making his decision public.

Virat Kohli announced his decision to step down as Test captain on social media on Saturday (January 15). He issued a statement announcing the decision and reviewing his seven-year tenure as Test captain. It's worth noting that the legend is India's most successful red-ball captain in terms of statistics.

In the meantime, the BCCI is not rushing to name India's new captain in the game's most extended format. Closer to the Test series against Sri Lanka, the board will name Kohli's successor. Either KL Rahul or Rohit Sharma would likely be given the job.