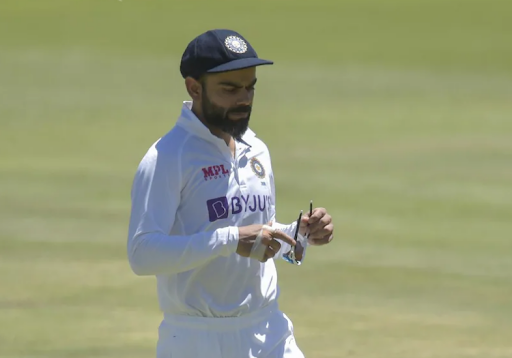 Rahul Dravid: Virat Kohli is a true leader
Rahul Dravid: Virat Kohli is a true leader
In the first Test at the SuperSport Park in Centurion, India thrashed South Africa to establish a 1-0 lead in the three-match series. The attention now goes to Johannesburg, where the second Test begins on Monday. India would win their first-ever series in South Africa if they won there. Due to the way in which India outplayed the hosts in the first Test, they will begin as favourites to win the match.

Coach Rahul Dravid praised Test skipper Virat Kohli ahead of the second Test, saying he has been a "credit to himself and Indian cricket" despite all the commotion around Kohli.

Kohli's statements about being removed as ODI captain and his interactions with the selectors went viral before the start of the South Africa series, threatening to ruin India's preparations for the tour.

Dravid, on the other hand, praised Kohli for holding his focus and for keeping the team's energy high.

The former India captain stated that he is aware that there has been a lot of discussion about other topics. Even leading up to this Test match, Kohli was a little out of the pack. He added that to be honest, maintaining a high level of morale has not been difficult since, to be honest, the skipper has led the charge.

Dravid commented that over the last 20 days that they have been here, he believes Kohli has been absolutely incredible in the way he has trained, practised, and interacted with the group.

He remarked that what they want to do as a coach, as a member of the support staff, is prepare effectively and get the team into a good mindset. Kohli has been outstanding in that regard, as evidenced by the way he has led the squad and he has proven to be a true leader. Dravid added that he can't say enough good things about him and how dedicated he is to his own preparation and practise.

India has never won a Test series against South Africa in their history, but they now have a chance to change that.

The Indian pacers were sensational in the first Test, and expectations will be high again, especially because the Wanderers ground has previously aided fast bowlers.