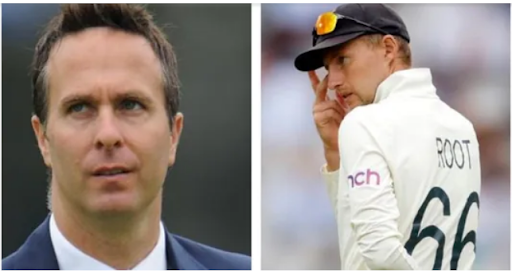 Former England captain criticized management for the team's continuous poor performance
Former England captain criticized management for the team's continuous poor performance
England's Joe Root has had an alarming start to the ongoing Ashes series in Australia, losing the first two Tests by massive margins. It all began in Brisbane, where the tourists were defeated by nine wickets, and continued in Adelaide, where Root and his team were smashed by 275 runs.

Looking back on England's unsuccessful run, former captain Michael Vaughan pinpointed the period at which the team's decline began, as well as the reasons for the team's poor performance.

In his current editorial for The Telegraph, Vaughan attacked England's rotation policy, claiming that greater attention was placed on T20 cricket, pointing out that numerous players played in the Indian Premier League rather than the New Zealand Tests earlier this year.

Vaughan cited England's previous tour to India, in which the visitors won convincingly against Virat Kohli and co., but players were then rested, giving the impression that the focus was not on red-ball cricket.

The former skipper wrote that after England's victory in Chennai, India's slide began. When England began resting and rotating players for the remainder of the series, they decided to prioritize T20 cricket over Test cricket. He stated that that incident made it clear to him that they weren't paying attention to the Test team. He added that the T20 team didn't require any more support and that over the past years, Test cricket has been the game that has gotten the most attention.

Vaughan also challenged England's team selection, claiming it was stupid to rest veteran pacer Stuart Broad in the first Ashes Test and then go on to make a gaffe by not fielding a spinner in the second.

He remarked that the selection for the first Test in Brisbane was terrible, and they didn't choose a spinner or anyone who could infuse some pace for the second Test when they knew it would be scorching hot.

The concept of England relying on data and information was criticized by Vaughan. He commented that Stuart Broad was supposed to play in Brisbane, but he didn't and it was a mistake to not select him to bowl the opening ball to David Warner from around the wicket.

The third Test between the two teams will begin on December 26 at the Melbourne Cricket Ground.