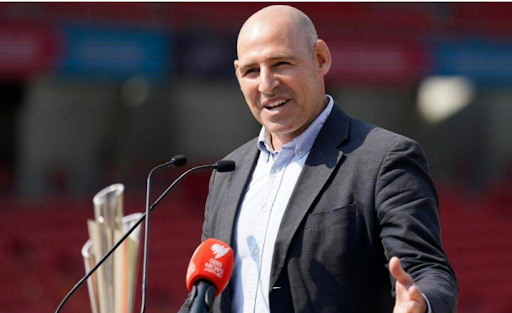 Cricket Australia: Everyone should be extremely cautious over Covid-19
Cricket Australia: Everyone should be extremely cautious over Covid-19
In the aftermath of the incident that forced Australia captain Pat Cummins to miss the second Ashes Test, Cricket Australia Chief Executive Nick Hockley has urged supporters to obey social distance and other COVID-19 guidelines.

Cummins was omitted from the squad on the night of the England encounter after being identified as a close contact of a diner in an Adelaide restaurant who had a positive Covid-19 test.

Hockley told SEN radio that due to a major high-profile case of interruption, everyone needs to be extra cautious now. He said that they need to ensure social distance in this situation, thus they ask everyone to be courteous in public.

He commented that that is a real bummer since they have seen players who wish to connect with their fans. He added, however, that they now have very defined protocols and when it comes to those on the field of play, they must ensure that they are acting in a biosecure manner.

COVID-19 infections have been on the surge in Melbourne and Sydney as a result of the Omicron variant's appearance, and with the cities hosting the next two Ashes Tests, players will be advised to take extra precautions.

Hockley said that they are always on the lookout and take the highest precautions possible. He commented that in his opinion, it is a wake-up call for people from all over the world for the sporting world and this is not unique to Australia. He added that there are a lot of chaos and unpredictable changes right now.

He added that the steps they need to make now within the procedures include ensuring that when the players are out publicly, they are in small numbers, so they don't take out an entire squad (with Covid), that people are largely in outdoor environments, and that they are socially separating themselves too. He said that these are their well-defined regulations, backed up by a fair degree of common sense.