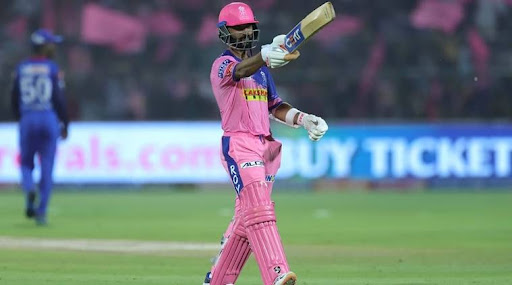 Three Former Captains who may be left out in IPL Auction 2022
Three Former Captains who may be left out in IPL Auction 2022
The retention took place on November 30, many key players were liberated by their franchises way before the auction. With an abundance of fresh and blossoming talent on the horizon, some veteran players may struggle to break into any of the Indian Premier League(IPL) franchises in this year's auction. Here are three previous IPL leaders who may not receive a bid in the IPL 2022 auction.

3. Suresh Raina
Suresh Raina, dubbed "Mr IPL," has set numerous milestones in the Indian Premier League while supporting his favourite team, Chennai Super Kings(CSK), the four-time champions. Suresh Raina headed the Gujarat Lions team when the CSK were suspended from the IPL for a couple of seasons in 2016 and 2017.

Nevertheless, he was released by the Chennai Super Kings franchise ahead of the IPL 2022 auction. If he enters the auction, he is unlikely to receive a single bid, given his form in IPL 2021 and the fact that Raina has retired from international cricket, announcing his retirement along with MS Dhoni on August 15, 2020.

2. Eoin Morgan
Despite being one of the main reasons for England's white-ball domination over the last five years, Eoin Morgan's good efforts have been at an all-time low in recent years. In the IPL, he led Kolkata Knight Riders(KKR) to victory in IPL 2021, but his bat failed to impress, prompting KKR to release their skipper ahead of the IPL 2022 auction.

It's possible that Eoin Morgan may not be able to find a bid for the IPL 2022 auction because his numbers have dropped significantly.

1. Ajinkya Rahane
Former Rajasthan Royals skipper Ajinkya Rahane has had some forgettable few seasons in the IPL in 2020 and 2021. The former captain was recruited by the Delhi Capitals(DC) team, but he couldn't make the first XI for most of the matches in both seasons, and he squandered the little possibilities he got.

The DC released him ahead of the IPL 2022 auction, and it is almost inevitable that Rahane will not find a bid in the IPL 2022 auction, given his poor record in the Indian Test team.