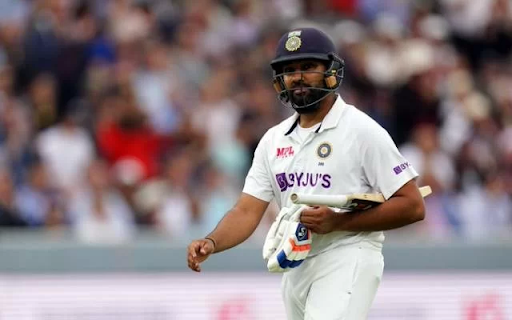 Priyank Panchal will replace Rohit Sharma in South Africa Tests due to injury
Priyank Panchal will replace Rohit Sharma in South Africa Tests due to injury
Due to an injury in a practice session, Indian opener Rohit Sharma will miss the three-Test series against South Africa, which begins on December 26. The 18-member squad arrived in Mumbai on December 12 and will fly to South Africa on December 16.

Because of Rohit's injury, India would be without their greatest run-scorer in the format this year for the important match at a location where no Indian side has ever won a series. Because Rohit had only recently taken over the role from Ajinkya Rahane, the BCCI is expected to designate a stand-in vice-captain.

Gujarat batsman Priyank Panchal is expected to replace Rohit at the top of the order, alongside KL Rahul, who was forced to miss the home Tests against New Zealand owing to injury. Rohit was also absent from the series after being rested following a busy schedule leading up to it, including a 3-0 triumph in the T20I series, his first as India's full-time skipper.

In the instance of Panchal, the 31-year-old Rohit's injury provides him with an opportunity to make his case in a packed Indian top-order. Panchal was part of the A-side that played three unofficial Tests in Bloemfontein. He has over 7000 runs at 45.52 with 24 centuries and 25 half-centuries in 100 First-Class matches. In the first Test, he was four runs short of a century, but he bounced back with 24 and 0 in the second before sitting out the third.

Meanwhile, it's unclear whether Rohit would miss the following three-match ODI series, which was supposed to be his first 50-over assignment since being elected captain. The nature of his injury is unrevealed at this time, but it is severe enough that he will not fit to return to the series in time.