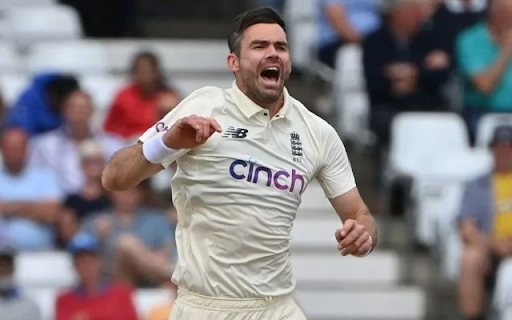 James Anderson ruled out of opening Ashes Test
James Anderson ruled out of opening Ashes Test
Due to a calf illness, James Anderson has been ruled out of the first Ashes Test, which begins on Wednesday, December 8 at The Gabba in Brisbane. After West Indies' Courtney Walsh and New Zealand's Daniel Vettori, the speedster was the third non-Australian cricketer to play five Tests in Brisbane.

It's the same calf problem that kept him out of the 2019 season. However, going into the first game of the series, the visiting squad appears to have found a suitable alternative for the experienced pitcher. Chris Woakes is expected to bowl alongside Mark Wood and Ollie Robinson in the fast bowling department.

Joe Root, the British captain, has also hinted at going with spin-bowling options, implying that Jack Leach will be in the lineup. Stuart Broad, a 149-Test veteran, is also a pace option for the Three Lions.

Anderson's calf problem isn't considered significant, according to reports. But if he's ruled out for the entire series, it'll be a significant setback for the Three Lions. Anderson, 39 years old, has dealt with several injuries yet has continued to perform admirably.

With 632 wickets, he is presently third on the all-time list of Test wicket-takers and has drawn acclaim from Root, who described him as "one of the best bowlers."