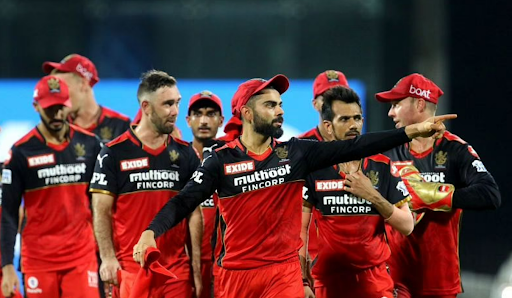 RCB's retention list took Aakash Chopra by surprise
RCB's retention list took Aakash Chopra by surprise
The Royal Challengers Bangalore's (RCB) retention has left Aakash Chopra perplexed ahead of the IPL 2022 auction.

Virat Kohli, Glenn Maxwell, and Mohammed Siraj were the only three players retained by RCB. They have so spent 33 crores from their fund, leaving them with 57 crores for the auction.

Sharing on his social media channel, Aakash Chopra said that Kohli and Maxwell have been retained, as predicted by many. He commented that because AB de Villiers is no longer with them, Glenn Maxwell has been retained. The former India cricketer stated that the decision that RCB has made, surprised him a fair bit.

Although Chopra accepted that the leg-spinner may have wished to depart, he believes that Yuzvendra Chahal should have been RCB's third retention. He was suggesting Chahal should take the third position but the question is, does Chahal wants to continue? Chopra commented that if Yuzi believes he is worth more than the third player, he may consider heading elsewhere.

Chahal is the most accomplished bowler in the history of the IPL for RCB. His 139 scalps have resulted in a fantastic average of 22.03 and a respectable economy of 7.58.

Chopra is similarly baffled by the Sunrisers Hyderabad (SRH) retention. The 44-year-old said that the SRH have kept three individuals, namely Abdul Samad and Umran Malik, both uncapped Indians, and Kane Williamson. Chopra stated that the fact that neither Bhuvneshwar Kumar nor Rashid Khan has been selected is unexpected news to him.

Rashid Khan may have decided not to stay because one of the two new teams may have offered him a higher salary, according to the respected broadcaster.

The commentator said that Rashid may have aspired to be the first to be retained. Individuals have been approached by the ninth and tenth franchises, who have informed them that they will give them this amount of money.

According to rumours, the Lucknow franchise enticed KL Rahul and Rashid Khan with the prospect of large sums of money. As a result, the two players may have decided not to return to their prior teams.