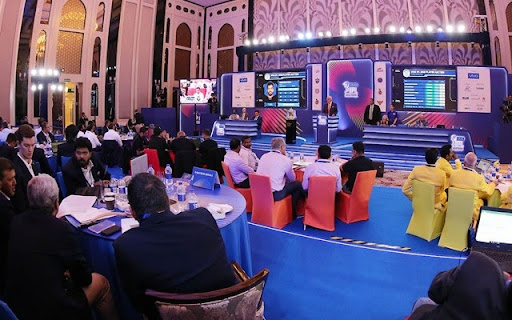 IPL 2022 will be the last mega auction
IPL 2022 will be the last mega auction
The big auctions are happening ahead of the Indian Premier League's 2022 season (IPL). By 30 November, the franchises must submit a list of players they want to keep.

The Indian Premier League franchisees, it has been discovered, are also not interested in having additional mega-auctions after IPL 2022. They hope to concentrate on developing their squads in the Indian Premier League for the long term. The BCCI appears to have accepted the franchisees' proposal.

But then there's the mystery of if this is the final mega auction ever held? Shriniwas Rao, a journalist posted on social media, said that the auctions leading up to IPL 2022 may be the last ever mega auction. He stated that All IPL franchises should build their own ecosystems after this year. He also added that the auctions were likewise out of date and had passed their expiration date.

All eight existing IPL clubs can keep a maximum of four players ahead of the big auctions in 2022. Only two of these four players can be from outside of India. In addition, for the 15th season of the IPL, two new IPL franchises have been introduced to the mix.

The IPL will be a 10-team league starting in 2022, with Ahmedabad and Lucknow as the two new cities. All other players will then be placed into the pool after the eight franchises have revealed their retention. From here, the two new IPL franchises can then choose three players from this pool before the super auction.

The Chennai Super Kings (CSK) team won the 2021 edition of the IPL. The MS Dhoni-led team won their fourth title by defeating the Kolkata Knight Riders (KKR) by 27 runs in the final. Needless to say that there are no doubts here that Dhoni is expected to remain in charge of the Yellow Army for at least another season. The CSK has retained three players, according to at least two findings: Ravindra Jadeja, Ruturaj Gaikwad, and Moeen Ali.