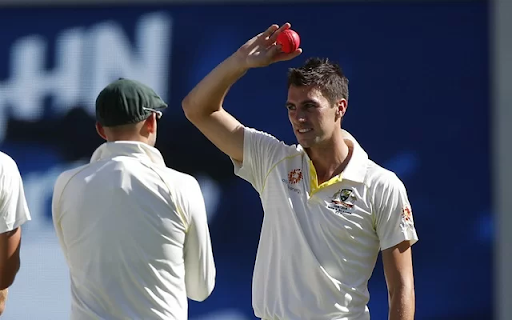 Pat Cummins confirmed to replace Tim Paine as the Australia Test captain
Pat Cummins confirmed to replace Tim Paine as the Australia Test captain
Pat Cummins has taken over as Australia's Test captain from Tim Paine ahead of the Ashes, which begin on December 8. Cummins had been appointed as the team's vice-captain for the high-profile five-match Test series, but he was promoted to captain after Paine was embroiled in a 'sexting scandal' with a female co-worker.

Paine also stepped down as the Test captain last week, after leading the team since March 2018 following the ball-tampering scandal in Cape Town. Meanwhile, Cummins has promised to uphold Paine's high standards over the last three and a half years.

After being named Cummins' deputy for the forthcoming red-ball series, Steve Smith has returned to leadership duties. After the tampering scandal, Smith was deprived of his captaincy and a one-year ban from international and local cricket.

He was in contention to lead the Welsh Fire in the inaugural Men's Hundred a few months ago after leading the Rajasthan Royals in the Indian Premier League last year. Cummins stated that he is looking forward to working with Smith on upcoming missions in Australia.

Smith was overjoyed to be back in the leadership group and said he was looking forward to working with Cummins.

The first Ashes Test will be held in Brisbane, followed by Adelaide, Melbourne, Sydney, and Perth.