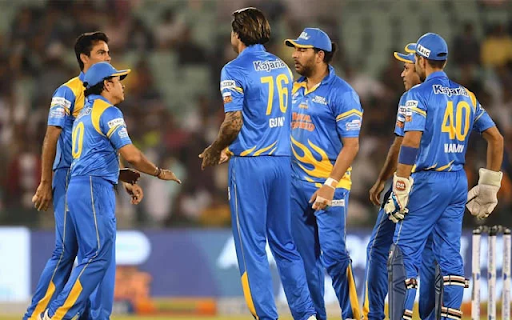 Former cricketers from all around the world to play Legends Cricket League in Oman
Former cricketers from all around the world to play Legends Cricket League in Oman
The Legends Cricket League's initial season is planned to begin in January 2022. It will take place in Oman at the Al Amerat Cricket Stadium. In this highly anticipated professional cricket league, some former players from all around the world will compete.

The competition will be held in Dubai, Abu Dhabi, and Sharjah, hosting the ICC Men's T20 World Cup 2021. With some of the game's icons competing in the league, fans will be able to experience some of the game's most thrilling clashes. Because the event will be held in Oman, the league will begin its adventure globally.

Pankaj Khimji, the chairman of the Oman cricket board, began by saying that hosting the game's luminaries is an honour for the country. He also stated that Oman would strive to provide the most excellent possible hospitality to the athletes.

This event will feature former cricketers from India, Pakistan, Sri Lanka, Australia, England, and other cricketing nations. Asia, India, and the rest of the world will be divided into three teams.

Ravi Shastri formerly served as the Commissioner of the League after serving as the head coach of the Indian cricket team. Shastri also mentioned how important this tournament might be for Oman's cricket fans.