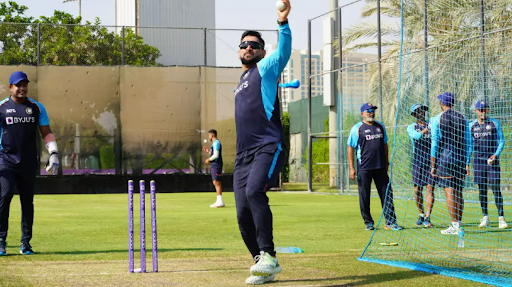 Virat Kohli's respect for MS Dhoni aids captaincy transition
Virat Kohli's respect for MS Dhoni aids captaincy transition
Team India captain Virat Kohli was content to take a back seat and let his predecessor MS Dhoni manage the smaller tasks. This happened in the initial periods of his captaincy, especially in limited-overs cricket. In a recent interview, former India bowling coach Bharat Arun stated that it was head coach Ravi Shastri who conveyed to Kohli the necessity of having Dhoni present.

Dhoni, who led Chennai Super Kings to the IPL 2021 victory last year, was named as a Team Mentor for the T20 World Cup 2021 last month. However, despite his previous achievements, he failed to lead India to the semi-finals.

Arun stated in the interview that Ravi emphasised the value of having a veteran like Dhoni on the squad; it was all about showing him a lot of respect, and he would undoubtedly assist him. Kohli was well aware of this, and the transition was smooth. The coach explained that Kohli showed his respect for Dhoni by allowing him to handle minor matters and prowl the boundary in ODIs. He added that Dhoni also noticed he was given space and responded in the same manner.

When asked to comment regarding what Shastri had offered to the team, Arun answered that Shastri is honest and brave. Arun said that there was no agenda throughout his time in office. The coach stated that the decisions may or may not have been correct, but they originated from the right place, based solely on team values and what they represent as a squad. Arun added that criticism and self-introspection are all part of being honest; informing the squad that they should understand that sometimes mistakes are made and it aids in the development of the team.

India is now hosting New Zealand in its own backyard where the new-look Rohit Sharma-led side has blanked the visitors in three T20Is. Arun added of the purported conflict between Kohli and new T20 captain Rohit Sharma that these two have a healthy respect for one another and have been in frequent communication. He concluded that in order for us to succeed, we need a team that works well together in peace.