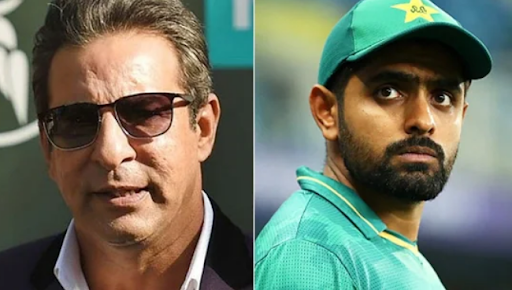 Pakistan Wasim Akram: T20 World Cup 'Player of the Tournament' award is not always about the highest score
Pakistan Wasim Akram: T20 World Cup 'Player of the Tournament' award is not always about the highest score
The announcement that David Warner has been named the ICC T20 World Cup 2021 Player of the Tournament has elicited diverse opinions. While some believe Warner deserved the award, others say it should have gone to Pakistan skipper Babar Azam, who was the tournament's best run scorer.

In fact, Azam top-scored in the World Cup with 303 runs from six matches whereas Warner finished second with 289 runs from seven innings. Warner had three fifties to Azam's four. Azam even had a higher average of 60 than Warner, who had a 48. Obviously, some sections thought Azam was the best candidate for the Player of the Tournament honour.

Former Pakistan pacer Shoaib Akhtar turned to Twitter the day after the final to voice his unhappiness with the decision. Warner receiving the award, according to Akhtar, was an "unfair" judgment.

Former Pakistan captain Wasim Akram spoke on the matter, saying that while Babar leads the list of top run-scorers, the criteria for selecting the Player of the Tournament isn't always about who gets the most runs. Akram commented that they looked at which players had an influence on the tournament based on their efforts on the field, and Warner won most of Australia's games by himself. The Australian also in the end won the World Cup, which was the cherry on top.

Babar Azam, Pakistan's captain, set two big world records during the T20 World Cup's second semi-final on Thursday. Azam became the greatest run-getter in a maiden T20 World Cup appearance with a 34-ball 39 against Australia, overtaking batting coach and former Australian cricketer Matthew Hayden's tally of 265 runs earned back in 2007.

Azam scored 303 runs in six innings at 60.60 and a strike rate of 126.25 in the competition. It is the third-highest individual score in a T20 World Cup, after only Virat Kohli's 319 runs in the 2014 edition and Tillakaratne Dilshan's 317 in 2009.