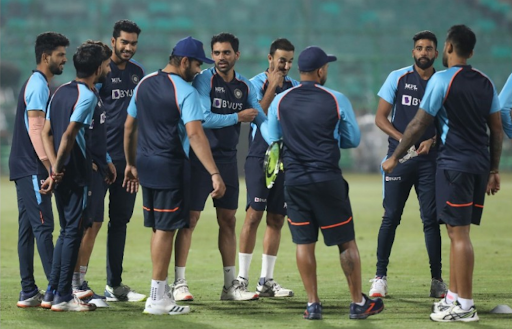 India's new captain Rohit Sharma determines in giving confidence to all players
India's new captain Rohit Sharma determines in giving confidence to all players
Rohit Sharma, India's new T20 captain, stated on Tuesday that fostering a sense of stability in his players is a major priority for him and that he will continue to support them even if they fail in a few matches while attempting to fulfil certain duties for the team.

Sharma, speaking ahead of his first full-time appointment as India captain against New Zealand, stressed the importance of him and coach Rahul Dravid playing a huge part in allowing cricketers to play fearless sport and creating trust even when they don't achieve the preferred outcomes. The captain believes it is a big component of the format (T20) that individuals feel comfortable going in and taking those risks in the middle. Rohit will be watching how players behave in a variety of pressure scenarios, as well as how well they can express themselves while being aware of the dangers of taking chances.

The captain said that it's critical that a player understands what the club expects of him and sticks to the game plan. When asked what if the player fails? Sharma responded that they should still try to inspire faith in him by telling him that they trust him completely and that he should just go ahead and play the role in the squad.

Sharma added that they're regrouping again after the T20 World Cup, and they've already set certain concepts and strategies for this competition.

The captain recognizes the significance that a seam-bowling all-rounder like Venkatesh Iyer can bring to the table, but it isn't just about finding a spot for one guy with a specific skill set. Sharma stated that in his opinion, every player should be groomed, and focusing on one place is not the way to go.

The skipper added that one must consider the overall set-up, the team that we have, and how we can slot the players in and be successful as a unit, as well as what is necessary. He added that it's critical to keep a close check on everyone equally, and they'll attempt to do whatever is required to be an effective team in this setting.