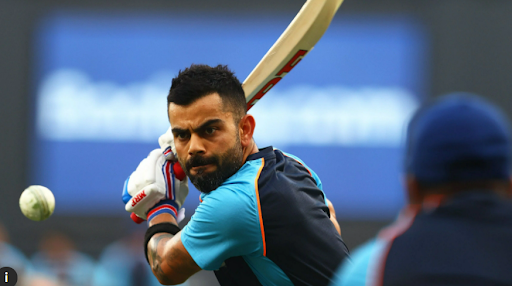 A much-needed long break for Team India
A much-needed long break for Team India
After months on the road in bubbles, Team India is looking forward to an exceptionally long rest before their game against New Zealand.

For the past 15 months, Indian players have been hopping from one bio-bubble to the next. They exist in a parallel reality with just windows that allow them to see 'regular life.' Even before the epidemic, the board began mobilising all resources and investing in cutting-edge technology to reduce the strain on the bodies of these athletes. 'Workload management' became the catchphrase for this team's capacity to continue to play high-quality cricket. There haven't been many places for the infamous 'workload management' recently. The organization has not offered any official support for these players' mental health.

Apart from form, fitness, and combinations, the Indian squad would have yearned for a little more time to breathe new life into an emotionally charged, high-octane game like the one they played against Pakistan on Sunday night. The tired Men in Blue fell behind on every pass as the game went, resulting in a 10-wicket defeat. As painful as the loss was, these players would have exhaled a sigh of relief knowing that they would be starting their next game on Sunday, following a week of playing against New Zealand. For a tournament of this magnitude, that's an exceptionally long pause between two games. Team India captain commented this will allow them some "time to think".

Kohli has voiced out against his team's recent experience of hopping off a plane and into a stadium. His remarks have always been loud, but they have always been drowned out by the tremendous – and multiplying – market demand.

The captain added, given that they've just completed a full season, this break will be extremely beneficial to them. They've competed in the IPL, which is a high-octane sport in and of itself, in harsh conditions in the UAE. He commented that this long break will allow them as a squad to be in the greatest physical shape possible for this demanding event.

In a team competition, momentum would be the deciding element. Players prefer to be in the centre of the game. It gives you a rush of adrenaline. You don't want to reach the stage where you have to restart the motor and wait for it to heat up. Only Virat Kohli's players need to take some time to let their overworked and overheated motors cool down, recharge, and get back to work without fear of breaking down once more.

The skipper claimed the week's break will allow them to regroup as a unit, go to training to prepare for the things we want to do and return to the day with confidence. He added that this time for preparation will return to an optimistic state of mind.