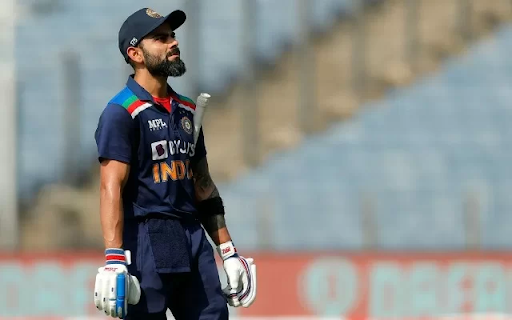 Virat Kohli is afraid of losing his brand value if he keeps his captaincy in one limited-overs format
Virat Kohli is afraid of losing his brand value if he keeps his captaincy in one limited-overs format
Since Virat Kohli stated that he would step down as India's T20I captain after the T20 World Cup, specific "not so positive" stories have circulated. Some cricket experts believe that his ODI captaincy is also in jeopardy right now and that a decision will be made if India fails to win the T20 World Cup.

Moreover, others believe Kohli should have stepped down as captain of the limited-overs team as a whole, not just in T20Is.

And, if the recent rumours in The Telegraph India are to be believed, the 32-year-old wants to keep his ODI captaincy since stepping down from white-ball cricket captaincy will harm his brand value. On the other hand, market experts have ruled out such possibilities, pointing out that Sachin Tendulkar's brand value has never been damaged.

Meanwhile, the BCCI has remained tight-lipped about the situation and has made no public statements. Virat Kohli was recognized and commended by BCCI President Sourav Ganguly and Secretary Jay Shah for his remarkable contribution as a skipper in the shortest format. Interestingly, not of them mentioned the ODI and Test captaincy.

Furthermore, Kohli's successor at the leadership has yet to be announced by the Indian board of directors. While five-time IPL champion Rohit Sharma remains the favourite, a few other names have been mentioned. The players who could be granted captaincy are KL Rahul and Rishabh Pant, with Jasprit Bumrah dubbed the "dark horse" in this competition.

On the other hand, Team India would prefer to avoid all controversy and play as a unit in the forthcoming T20 World Cup to assist the country win its first ICC championship since 2013.