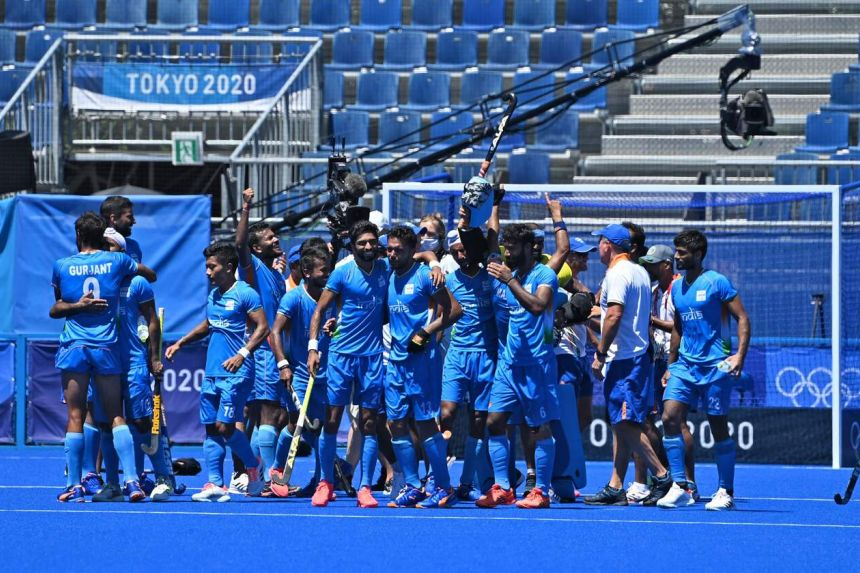 Indian hockey team win a bronze medal at the Tokyo Olympic
Indian hockey team win a bronze medal at the Tokyo Olympic
Goalkeeper Sreejesh Parattu Raveendran believes Indian hockey would get a massive boost after the men's team won bronze at the Tokyo Olympics on Thursday (Aug 5).

India is the most successful hockey nation in Olympic history, having won eight men's crowns. Their last medal came at the 1980 Moscow Games when they finished first.

However, they ended their medal drought on Thursday by defeating Germany 5-4, with Parattu Raveendran saving the day with nine saves, including many penalty corners late in the game.

"It's a new beginning. That is all there is to it. It's has been 41 years since the last hockey medal," the 33-year-old replied, beaming.

"We won the last medal in the 1980s and then nothing. We were victorious today. This encourages and energises young people to pick up hockey and play the game."

The medal was dedicated to his father, with whom he had a celebration video call on the field.

"He brought me here, and I simply wanted to tell him that I did it, and this medal belongs to my father," he added.

Parattu Raveendran stated he was willing to go to any length to secure the victory over the Germans, telling himself that he had been waiting for this moment for a long time.