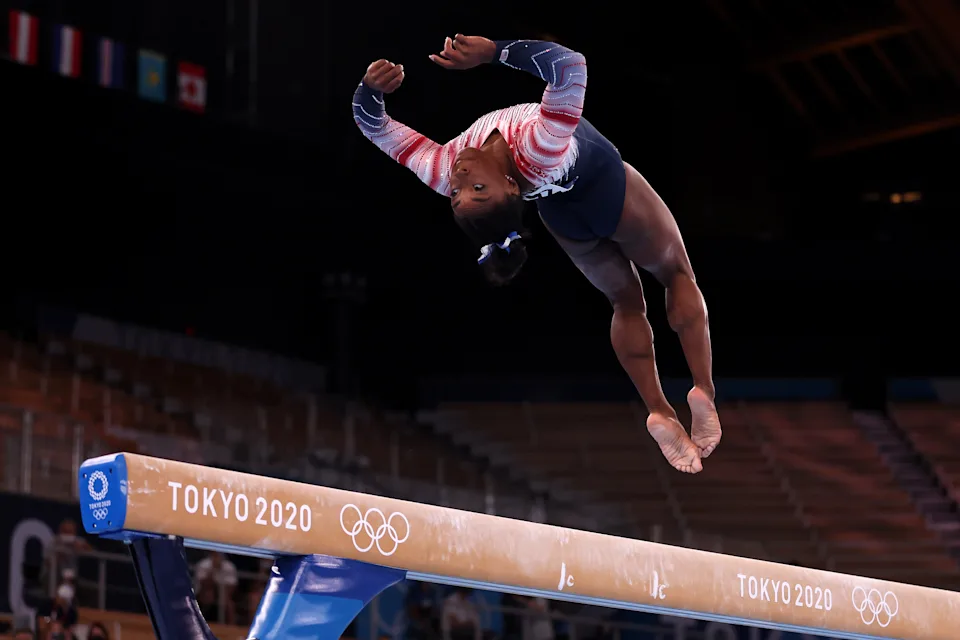 Simone Biles return to Olympic Games with bronze in balance beam after mental health battle
Simone Biles return to Olympic Games with bronze in balance beam after mental health battle
Simon Biles won a bronze medal in the women's balancing beam event on Tuesday, finishing behind China's Guan Chenchen (gold) and Tang Xijing (silver), capping off a tough week in which she withdrew from numerous events citing mental health issues.

The 24-year-old American gymnast will complete her Tokyo Olympics with just one medal after winning four golds and one bronze at the 2016 Rio de Janeiro Games.

Biles, who has 19 gold medals at the World Artistic Gymnastics Championships, had withdrawn from the team final last week, as well as three other individual events - the vault, uneven bars, and floor exercise - causing widespread uncertainty over whether she would compete in her final event.

She performed a top-notch balancing beam exercise with a smile at the Ariake Gymnastics Centre on Tuesday, to great acclaim and cheers, and scored 14.000 points.

However, the young Chinese gymnasts - Guan is only 16 years old, and Tang is 18 - were flawless in their routines, winning gold with 14.633 points and silver with 14.233 points.

Biles was suffering from "the twisties," a mental block where a gymnast loses awareness when completing twists in the air after withdrawing from the team event.

During her vault routine in last week's women's team final, it occurred to her, and she decided to withdraw from the competition for her physical and mental well-being. In the end, the US team came in second place, behind the Russian Olympic Committee.