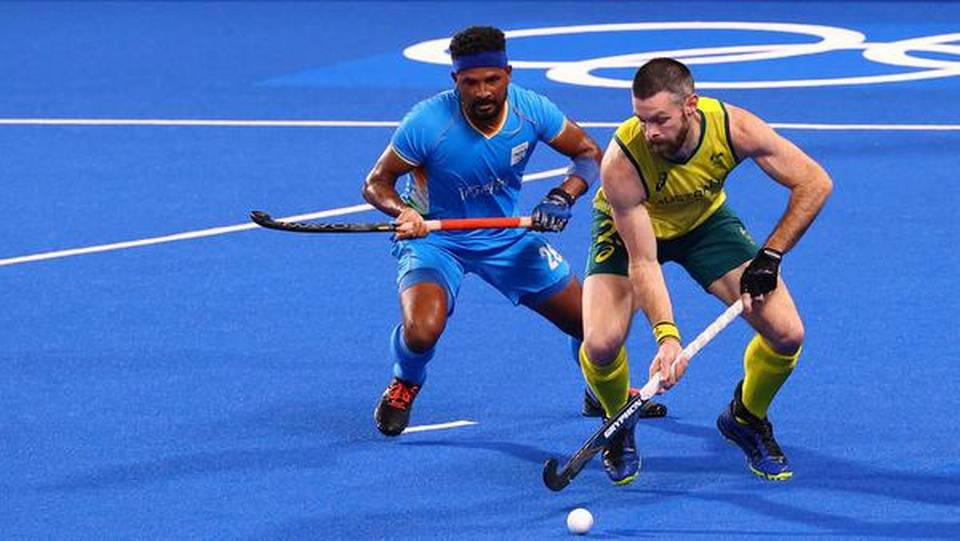 Indian men's hockey team trashed by Australian in Tokyo Olympics
Indian men's hockey team trashed by Australian in Tokyo Olympics
The Indian men's hockey team was no match for Australia in their Pool A encounter at the 2020 Tokyo Olympics on Sunday, as the global No. 1 side trampled to a 7-1 victory.

With two consecutive victories, Australia maintained its lead, while India dropped to fourth place. In the quarterfinals, the top four teams from the six-team Pool will compete.

Manpreet Singh, the captain, insisted that the defeat would not dampen his team's spirits. Everyone is dissatisfied now, but it is a learning experience for them. It wasn't a medal match; it was a pool game, and they'll use what they've learned to move forwards. The squad still has three games left, and it will be critical for them to recover and win them.

In the 10th minute, Australia took the lead thanks to James Daniel Beale, who deftly guided Jacob Whetton's flick into the nett. Within five minutes, India had a chance to tie the game, but Andrew Ogilvie's superb goal-line block stopped Ravinder Pal Singh.

India will be kicking themselves for missing out on the chance, as Australia grabbed the game away in the second quarter with 3 goals in five minutes. Jeremy Hayward scored with a thunderous drag flick, and Ogilvie added a brilliant no-look finish two minutes later. The shattered Indian defence had no time to recover when Joshua Beltz joined the fray. Tim Brand blitzed down the left sideline, cut inside, and executed a tidy tomahawk towards the middle. Amit Rohidas had a chance to clear, but he was too slow, and Ogilvie smashed it home.

While the Indians were inefficient up attack, their defensive shape suffered, and their backline was vulnerable to long passes. The Australians used to create multiple one-on-one opportunities with goalkeeper P.R. Sreejesh.

In the 3rd quarter, the Indians regained their composure, and Dilpreet Singh scored a consolation goal in the 34th minute, but it was inconsequential as Australia continued to march forwards. Blake Govers sent Sreejesh the wrong way with a penalty-kick goal, then scored again two minutes later to give his team a commanding 6-1 advantage.

To bury the tie, Australia utilised the aerial channel to perfection. Tim Brand took a long pass, wove his way past Sreejesh, and hammered the ball in with nine minutes left to give Australia its biggest win of the year.