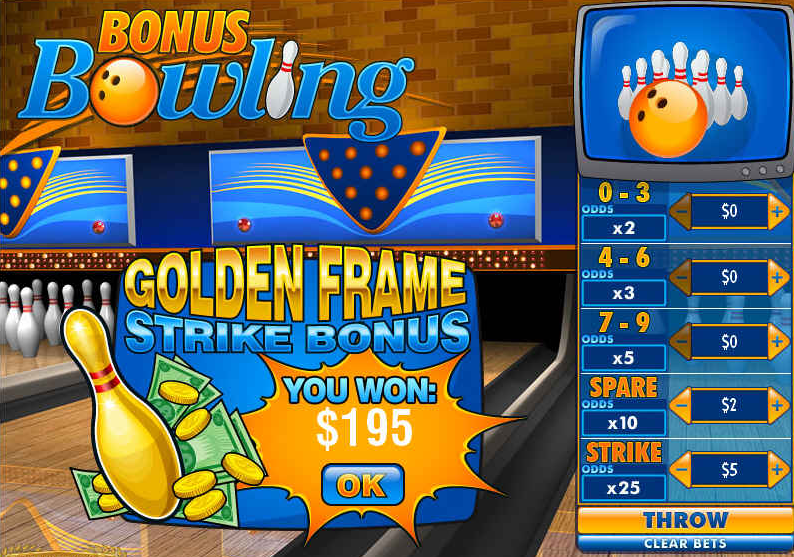 How to Play Bonus Bowling
How to Play Bonus Bowling
Bonus Bowling is a game available at Playtech online casino game provider. The game may be found under the Arcade Games section of the menu. This is a simple game of chance in which the participant wagers one frame at a time on the outcome of a terrible bowler. The following is a more detailed explanation.
Rules of Bonus Bowling
Once a wager is placed, just like in slots or video poker, it is never refunded. As a result, all salary amounts are "for one."
On the next bowling frame, the player has five betting options: 0-3 total, 4-6 total, 7-9 total, spare, and strike. The gamer can wager on any number of them and in various quantities.
The probability of each outcome is listed below.
Strike = 3.4%
Spare = 8.56%
7~9 = 17.04%
4~6 = 28.4%
0~3 = 42.6%
A "Golden Frame" is one of every three frames. If a player throws a strike in a Golden Frame (regardless of what he gambled on), he will receive a ten-fold bonus.
Analysis of Bonus Bowling Return Table