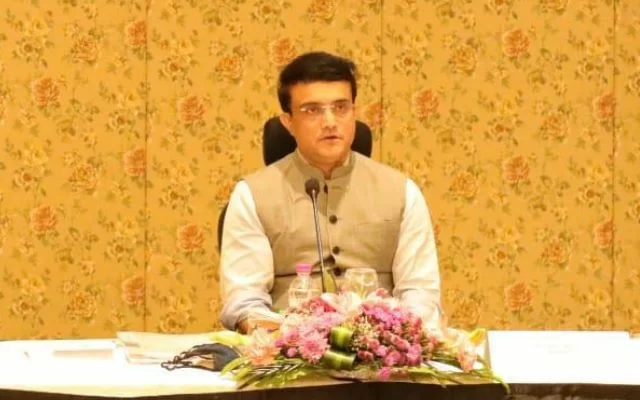 BCCI President Sourav Ganguly backs India to win the WTC final
BCCI President Sourav Ganguly backs India to win the WTC final
BCCI President Sourav Ganguly believes India will be best when facing New Zealand in the ICC World Test Championship final. From June 18 to June 18, 2021, the match will be held in Southampton. The team's qualification to the WTC final is the result of two years of hard work, according to the former Indian captain.

The Indian team has played six series to reach the final of the ICC World Test Championship's inaugural edition. Virat Kohli and his teammates began their 2019 campaign with a 2-0 series victory over the West Indies on the road. India went on to win two home series against South Africa and Bangladesh after that.

In addition, India lost a 2-0 series in New Zealand before defeating Australia 2-1 and securing a berth in the final with a 3-1 series victory over England at home. According to Ganguly, the globe has watched India bat until the end in Australia, and the Indian team is balanced.

Since winning the 2013 Champions Trophy, India has not won an ICC event. Since then, the Indian team has been playing well but falling short in the tournament's final stages. In truth, India was defeated by New Zealand in the ICC World Cup 2019 semi-finals.

Ganguly also stated that he is unaware of the team's lineup. On the night of the match, though, the BCCI confirmed the India squad, including two spinners R Ashwin and Ravindra Jadeja, wicketkeeper Rishabh Pant, and three pacers Ishant Sharma, Mohmmaed Shami, and Jasprit Bumrah.