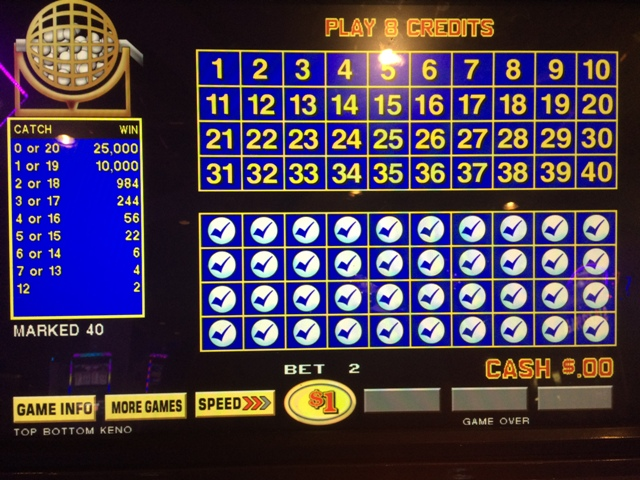 Top Bottom Keno Introduction & Analysis
Top Bottom Keno Introduction & Analysis
Top Bottom Keno is a keno game player who can choose from 1 to 40 or 41 to 80. He is compensated based on the number of catches he makes in the selected half.
Rules of Top Bottom Keno
The player must choose between Top and Bottom. If the player decides Top, he must cover numbers 1 through 40. If he chooses Bottom, the odds are 41 to 80.
A pool of balls numbered 1 ~ 80 will draw 20 balls at random and without substitution.
The player will be compensated based on how many balls from the 20-ball draw land in his or her chosen half. The number of catches is a term used to describe this. Below is an example of a paytable.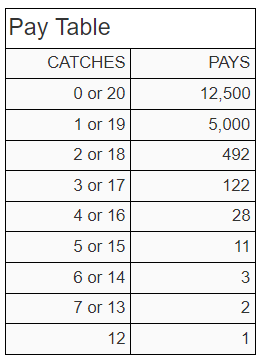 Analysis of Top Bottom Keno
The probability and the return of all possible numbers of catches from 0 to 20 are shown in the table below. The return in the lower right cell is 88.32%.