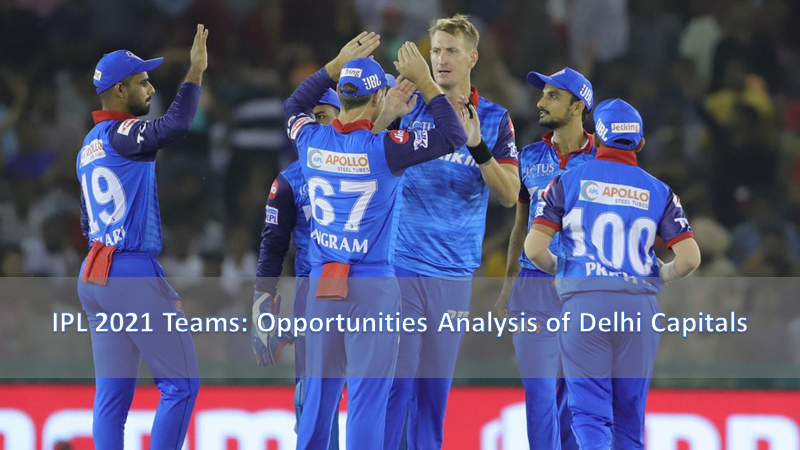 IPL 2021 Teams: Opportunities Analysis of Delhi Capitals
IPL 2021 Teams: Opportunities Analysis of Delhi Capitals
With two T20 World Cup tournaments scheduled to take place in 2021 and 2022, Indian players will be competing for a spot in the squad. Prithvi Shaw and Ajinkya Rahane are two players who are behind the other Indian batsmen on the list. Both DC batters had a lacklustre IPL 2020 campaign.

Shaw and Rahane will help the Delhi Capitals make a record by scoring runs regularly. Even though India's opening options are reliable, Shaw and Rahane could rise to the top of the list of back-ups for the T20 World Cup if they perform well in the IPL 2021. They could get a chance to shine during the Sri Lanka tour or the Asia Cup T20. Even if both players carry their top performance game to the table, the Delhi Capitals have a good chance of winning the tournament.

Furthermore, many reports have indicated that Mumbai could host the entire IPL 2021 league process. Ajinkya Rahane and Prithvi Shaw grew up playing cricket in Mumbai's various stadiums. As a result, IPL 2021 could be a fantastic opportunity for both batsmen to bolster their chances of making the Indian T20I squad.