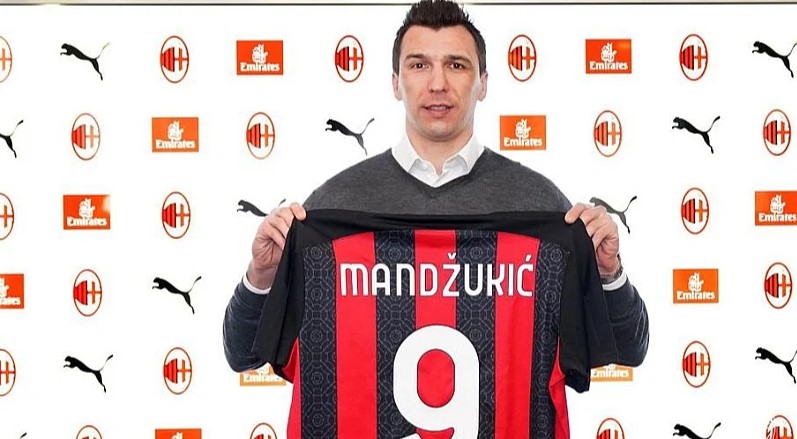 Serie A top scorer betting odds: AC Milan signed a new striker Mario Mandzukic
Serie A top scorer betting odds: AC Milan signed a new striker Mario Mandzukic
AC Milan is happy to announce Mario Mandžukić arrival. Mario Mandžukić has agreed to the deal with Ac Milan until the end of the season. He will have an option to extend the contract if needed.

Twenty-four trophies have been won by Mandžukić, including 1 UCL, 1 UEFA Super Cup, 1 FIFA World Cup, 9 championships and 12 national and Super Cups. With 33 goals in 89 games, he is the Croatian national team's second-best scorer ever.

Mario Mandžukić is going to wear Ac Milan jersey number 9.

In December 2019, the 34-year-old left Juventus, where he scored 44 goals in 162 matches in all competitions with the Bianconeri.

Mandžukić won four Scudettos, three Coppa Italia titles and one Supercoppa Italiana with Juventus during his career.

In his 2012-13 spell at FC Bayern Munich, he also notably won the treble.

The player has been waiting for the right chance to get back into the game, and he wants to prove that he can still make an impact in a top-flight soccer competition at his age.

After terminating his deal with Qatari side Al-Duhail in July, the Croat was very determined to return to Italy and reportedly turned down offers from Turkish clubs weeks ago.

It will be exciting for all Serie A fans to see if, after ten years, the 34-year-old and the 39-year-old Zlatan Ibrahimovic finally manage to bring some domestic silverware back to AC Milan.

However, given his last competitive game dates back to March 2020, Mandžukić will need some time to strengthen his physical fitness.