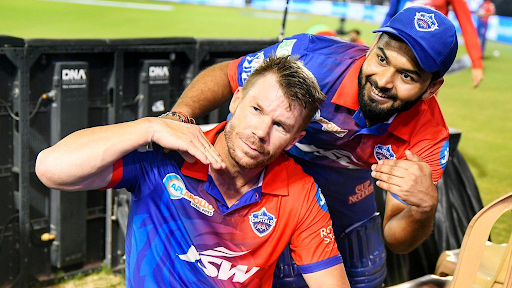 Warner advises Virat to become father of children to return to form
Warner advises Virat to become father of children to return to form
30 May 2022  Authorbaji99
Australian star David Warner is in great form. The hard-hitting batsman is a name of storm in the 22 yards in the Delhi Capitals' jersey in the franchise league Indian Premier League IPL this year. Warner spends most of his time outside of cricket with his wife and three children. He often presents himself in various poses with his children through social media. In several interviews, David said his family was the source of power of his success.

Former Indian cricket captain Virat Kohli has not scored a century in the last one and a half years. Even if one or two half-centuries are seen in between, no big run is coming from his willow. Aussie star David Warner advised Virat to have a child at such a bad time in his career. Warner has come back after having a bad time like Virat in his career.

The World Cup is knocking at the door. At this time, everyone is thinking of the performance of the poster boy of the Indian team. Warner was in the same situation as Kohli in the last T20 World Cup. Many thought Warner's chapter was over. However, David Warner was in the role of the main performer of Aussie's World Cup victory, proving everyone's opinion wrong. The Aussie star seemed to be responding to all criticism, especially with his devastating batting against New Zealand and Pakistan.

Asked what advice Warner would give to the off-form of Virat at a recent event, he said, "I would say have children and enjoy the love! Because, the form is temporary, and the class is permanent. So, don't worry about losing it. "

"This happens to every player in the world. No matter how good a player you are, it doesn't matter. There will always be ups and downs. Sometimes you just have to have a bad time before you get back there. Follow the basics. "