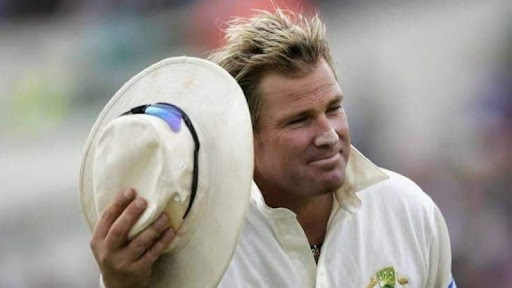 Warne is returning to the Boxing Day Test
Warne is returning to the Boxing Day Test
19 February 2023  Authorbaji99
One of the greatest legends in cricket history, Shane Warne. Leg Spinners like this former Australian are rare in history. Warne left twenty two yards long ago. He left the world last March. After his death, Australia did not play a Test in historic Melbourne. So cricketers will remember Warne in an exceptional way in the Boxing Day Test against South Africa.

It is known that before the start of the Test, the cricketers of both teams will wear 'floppy hats' in memory of Warne during the national anthem. Of course, there is a reason to wear this hat. Warne has been seen wearing a floppy hat throughout his career. Warne would respond to the greeting with a smile, hat in hand, after getting a wicket or the love of the audience. Which is one of the iconic scenes of cricket.

It's not just cricketers who will remember Warne with the floppy hat. Also, the Australian Cricket Board has asked all the spectators who come to watch the game to put this hat on their heads. According to the board, the legendary cricketer can be remembered in a novel way by wearing this hat. Besides, Warne's game highlights will be shown on the stadium's giant screen during the match.

Not only this, his Test cap number will also be painted on the field in memory of the cricketer who died at the age of 52. Warne's Test cap number was 350. That number will be painted around the wicket in the Boxing Day Test. Because, many exciting memories of his career are covered in this field. Hat-trick and 700 Test wickets in 1994 Ashes are also on this ground.

However, since Warne's death at the age of 52, it was expected that Azira would remember the legend when he played the first Test in Melbourne. Because, he is one of the cricketers who have made a successful contribution to Australian cricket. So even after passing away, Warne should be back on the field. Legends will appear to receive respect and love. The Aji Board has already completed all the preparations.

Australia's initiative to commemorate Warne has been welcomed by many. Many netizens say that Shane Warne will surely be happy from eternity. Not only because of the performance on the field, but also for various activities outside the field, this Australian legendary cricketer was discussed. Because of which, even after leaving the game, he was repeatedly making headlines in the media. Many of the former cricketers thanked the Australian Cricket Board in the process of the board's tribute to Warne.