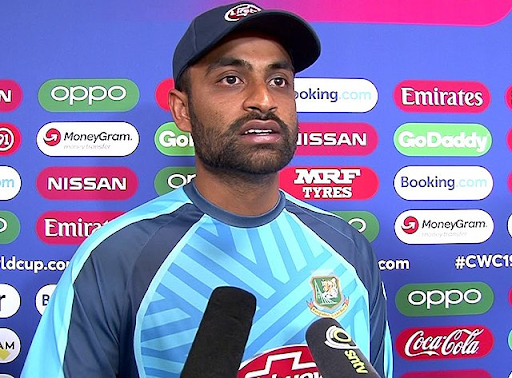 On this day in history: That epic century of Tamim at Lord's
On this day in history: That epic century of Tamim at Lord's
15 June 2022  Authorbaji99
From 2010 to 2022, an era has passed. Did Tamim Iqbal Khan forget Lord's, the holy land of cricket? Or that happy memory floated in the window of the mind again and again? He is a big advertisement of batting in the current Bangladesh cricket.

What is new about the celebration of the bravery of Mr. Khan at twenty-two yards on the field after the century? However, the image of the Lord's floating celebration has a special significance. And to know what that greatness is, we have to look back more than a decade. Let's take a look back at this day in 2010, at Lord's, the holy place of cricket.

''Why is the Honours Board only reserved for Centurions? There should be one for Fifty too. '' That's what Tamim said when he returned to the dressing room after being bowled out for 55 in the first innings of the Lord's Test against England in 2010. Someone in the dressing room replied, "You need a century to make a name for yourself here." The next sentence came out in Tamim's stubborn voice, "Okay, I'm not leaving without a century."

The 21-year-old youngster's first tour of England. The connection between the bat and the ball is just like the work match with the bitter words. He got the dream century in the second innings. When Tamim was at the crease with 87 runs, Tom Benton was at the bowling end. 'Four, four, two and four', this is how Tamim reached the magic figure of three figures from the next four balls. Then the wind of flying celebration reached Bengal from Lord's. Isn't it all over the world?

The dashing opener played an unforgettable innings of 103 runs in 15 fours and 2 sixes at the historic Lord's. Tamim achieved this feat from just 94 balls, which is the first Bangladeshi batsman. At that time, Tamim's century was the second fastest after Pakistan's Azhar Mahmood's 88-ball century in 1990.

Tamim was named in the prestigious Honours Board. The following year, in 2011, Tamim was named ICC Wisden Cricketer of the Year. However, Bangladesh lost the match even though it filled the hands of batsman Tamim. Hosts England won the Test by 8 wickets on May 27-31.

However, Tamim's century was sending a message to the cricket world, another member of the Khan family has come to rule cricket. His name is Tamim Iqbal. He is still the best opener in Team Bangladesh. Oops! An era has passed but Tamim's Lord's memory is not forgotten! Some history that comes back again and again.