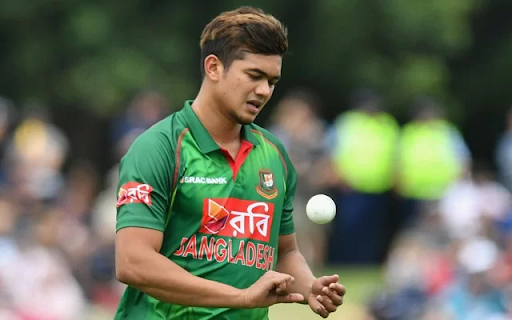 Taskin Ahmed to join Lucknow Super Giants as Mark Wood's replacement
Taskin Ahmed to join Lucknow Super Giants as Mark Wood's replacement
According to recent reports, the Lucknow Super Giants are expected to sign Bangladeshi pacer Taskin Ahmed to replace Mark Wood in the Indian Premier League in 2022. (IPL). Due to an elbow injury, the England fast bowler, who was purchased for a whopping 7.5 crore in the big auction last month, has been ruled out of the forthcoming season.

Taskin is now being considered a replacement for Wood by the Lucknow franchise. Taskin, who has yet to play in the IPL, can light up the speed gun, and his ability to move the new ball makes him a valuable asset. The 27-year-old, on the other hand, has been accused of straying from his line and length. Nonetheless, Lucknow's mentor, Gautam Gambhir, appears to think highly of Taskin and wants to hire him.

According to the Bangladesh website, Gautam Gambhir proposed in Dhaka on Sunday evening (March 20). "For the entire season, I want Bangladesh fast bowler Taskin Ahmed in the lineup." Taskin will have to leave for India before the following two Tests against South Africa if he accepts the offer," the former Indian opener said.

Taskin is currently representing Bangladesh in the ongoing three-match ODI series against South Africa, closing on March 23. Taskin has taken 23 wickets in 33 T20Is. He was informed after the second ODI in Wanderers, according to reports. He requested some time to talk with the team's management and the Bangladesh Cricket Board about the suggestion (BCB). Taskin has been named Bangladesh's squad for the two-match Test series against South Africa.

If he agrees to play for the Super Giants, he will have to skip the Test series. "Franchise cricket has become a reality." Even if you wanted to, you couldn't hold anyone. "BCB president Nazmul Hasan is also obliging in admitting reality," Kaler Kanth cited a member of the Bangladesh team as saying. "That's why a key team member suggested Taskin is more likely to receive leave," the insider continued.