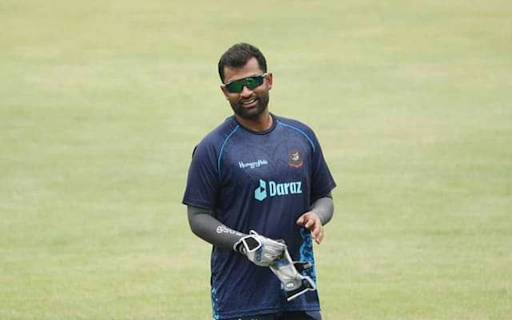 Tamim Iqbal was not given a chance to inform his T20 plan
Tamim Iqbal was not given a chance to inform his T20 plan
10 June 2022  Authorbaji99
Tamim Iqbal, the dashing opener of the Tigers, played his last T20 match for the Bangladesh national cricket team in March 2020. After that, due to the Covid endemic and injury, several days went away. During the last Bangladesh Premier League (BPL), Tamim suddenly said that he was going to take a break from T20 cricket for 6 months. Tamim's six-month break is coming to an end after a month and a half.

The speculation that Tamim will not play in the T20 format started before the 2021 World Cup. Suddenly, Tamim said in a live video on his verified page of social media platform - Facebook, that he would not play in the World Cup to give newcomers a chance. From then on, the discussion started.

In that discussion, Tamim gave air to the fire again after seeking a break of 6 months. So, isn't this dashing opener returning to limited-overs cricket? Although Tamim himself has not said anything yet, various comments from various experts are going on. BCB president Nazmul Hasan Papon himself said that the possibility of Tamim returning to this format is low.

Tamim, however, has been saying from the beginning that he is on leave for 6 months. At a recent event, when Tamim was asked about the future of his T20 career, he said with a smile that he had nothing more to say after hearing comments from everyone around.

Tamim said that he has not been given a chance to say what his plan is for T20. Either the audience or the media say it or someone else says it. So, let's continue like this. He remarked that he has not been given a chance to have his say.

The opener added that he has been playing cricket for so long, that he deserves it no matter what he thinks, let it be heard from his mouth. But the thing is, either people give an idea or someone else comes and tells. when everything has already been said, he has nothing to say.