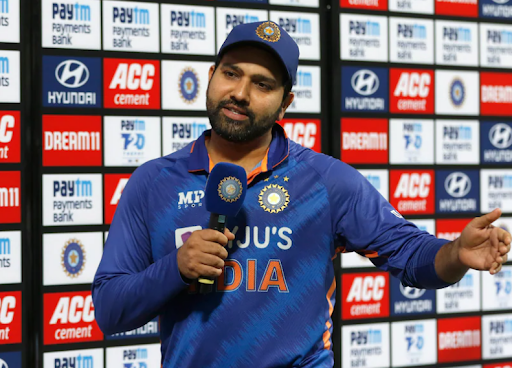 Rohit Sharma cultivates young leaders by encouraging them to enjoy the match
Rohit Sharma cultivates young leaders by encouraging them to enjoy the match
India captain Rohit Sharma said a few days ago that KL Rahul, Jasprit Bumrah, and Rishabh Pant are seen as leaders within the team. The 34-year-old was appointed as the Test captain last week. The Chairman of the Selection Committee, Chetan Sharma, stated that the organization is looking to Rohit to train future leaders and that the right-handed batter is a perfect contender to lead the team. Rohit told the media that he won't have much of a role in telling them things; they're all grown enough; nevertheless, if someone needs to be around them to guide them, he'll be more than willing to help. He commented that that's how they all progressed through the ranks; someone else cultivated them.

Rohit remarked that when it comes to Bumrah, KL Rahul, and Pant, they have a significant part to play in India's success, and they are also regarded as leaders. They recognize that they have a responsibility, but the management doesn't want to put any pressure on them because they are so important to the team. The team simply wants them to enjoy the match and put their skills into practise.

Rohit is pretty clear on how he wants to move it forward, the captain replied when questioned about workload management. Managing the burden, not just for him, but for everyone, would certainly be the answer. He explained that they have had a lot of injuries in their squad; all they have to do now is be cautious about what they do with individuals, how they rotate them, and how they rest them. They're attempting to manage this and develop a strategy for moving forward.

He further commented that there are no difficulties in his opinion, and he is looking forward to playing all of the matches. The workload is determined by what occurs after that; he will take each day as it comes.

Rohit Sharma has been named the Indian men's team's new Test captain. On the other hand, Cheteshwar Pujara and Ajinkya Rahane, both seniors, were left out of the Sri Lanka series.