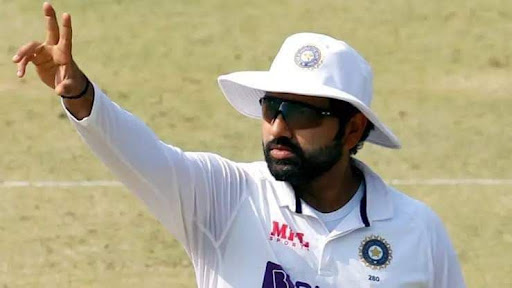 Rohit Sharma also dropped from the Dhaka Test
Rohit Sharma also dropped from the Dhaka Test
17 February 2023  Authorbaji99
The Bangladesh tour did not start well for India. Rohit was losing the first two matches of the ODI series. Among them, more than one cricketer got injured. Rohit Sharma's dressing room is full of bad news. Team captain Rohit was also knocked out due to injury in the second ODI. Due to that injury, this best star of Indian batting is going to miss the Dhaka Test as well.

Rohit injured his finger while fielding in the second ODI in Mirpur. He returned to his country for treatment to heal that injury. Rohit's rehabilitation process has been going on for the past few days at the National Cricket Academy in Bangalore, India. It was thought that he would be able to play in the second match of the Test series. But as he is not fully recovered, he is not returning to Dhaka to play Tests.

Currently, the condition of Rohit's finger is quite normal. He is also batting in the net. But his finger is not in a condition to the field. Due to this, the Indian Cricket Board (BCCI) does not want to take any risk with this important cricketer. If the same spot is hit again, the condition can become serious. Having won the first Test, he is not much needed in the team.

However, the captain's absence has not had any impact on the team so far. Another opener Lokesh Rahul is leading India instead of Rohit. Under his leadership, the visitors won the third ODI at Zahur Ahmed Chowdhury Stadium in Chittagong. After that, they won the first match of the Test series as well. Rahul will win the series if he wins the Dhaka Test.

Meanwhile, apart from Rohit, Navdeep Saini will miss the Dhaka Test. BCCI confirmed his dismissal in a statement. However, they have not announced anyone's name as a replacement so far. It is known that he is not playing in this test due to unusual muscle strain. Meanwhile, this young pacer is scheduled to report to the National Cricket Academy of India.

Team India is ahead in the series after winning the Chittagong Test. On the other hand, Bangladesh wants to turn around after the first test failure. There are also injuries in the Tiger camp. Due to Shakib's damage, the question of whether he is fully fit has also been raised in the country's cricket. However, BCB has informed us that the Bangladesh Test captain will play in the Dhaka Test.