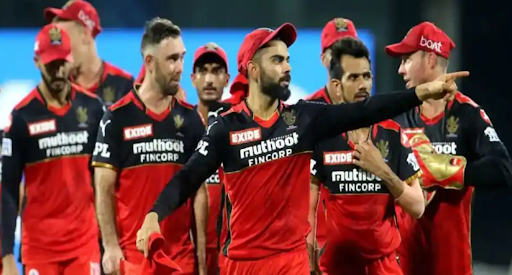 RCB has got a few names to fill Virat Kohli's position
RCB has got a few names to fill Virat Kohli's position
Royal Challengers Bangalore (RCB) is yet to name its captain for the 2022 Indian Premier League, which begins in just a few weeks. Senior hitter Faf Du Plessis, though, is the front-runner to head the side, according to reports.

Du Plessis, who was purchased by RCB for Rs 7 crores in the IPL 2022 auction, has been a key member of CSK since his arrival in 2012 and has been awarded IPL titles with the 'Yellow Brigade.' With a strike rate of 132, the South African batter amassed 2932 runs in 93 innings.

Faf has also captained South Africa in 112 matches across all forms till 2020, and with his captaincy expertise, the RCB management could assign the batsman the leadership role.

Former Australian star Brad Hogg said in his online video and recommended Du Plessis to be the RCB's skipper. He commented that RCB are well-equipped in the bottom order, with better all-rounders. It will be fascinating to see who will lead that squad.

Interestingly, Virat Kohli expressed his intention to step down as RCB captain after the end of the IPL 2021 season. Since then, cricket fans have been debating who would be the best candidate to fill Kohli's position.

Following the huge auction, Faf, Glenn Maxwell, and Dinesh Karthik's names began to circulate. Maxwell's availability for the season, though, is in doubt due to personal obligations. According to a source, Faf or Karthik are the most likely candidates for the franchise as the result.

Karthik was a member of the Royal Challengers Bangalore (RCB) in 2015 and had previously led the Kolkata Knight Riders (KKR). On the other hand, Faf has extensive experience guiding South Africa, as well as an outstanding batting history with Chennai Super Kings(CSK).

A representative from the RCB commented that the captain's name will be revealed soon. He said that they are in the middle of having discussions because they have a ton of great alternatives.

Meanwhile, the other nine teams have already chosen their captains.