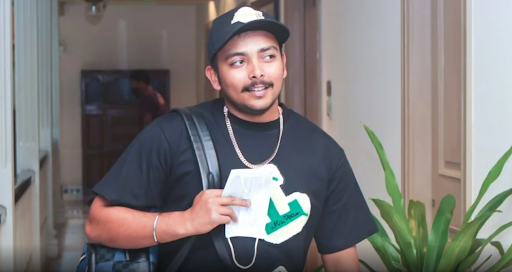 Prithvi Shaw caused concerns by failing his fitness test prior to the IPL season
Prithvi Shaw caused concerns by failing his fitness test prior to the IPL season
Prithvi Shaw, the Mumbai captain and Delhi Capitals batter, failed a yo-yo test while at the National Cricket Academy (NCA) in Bengaluru. Shaw reportedly achieved less than 16.5 on the yo-yo test. Unfortunately, this score is the BCCI's recommended minimum score for males and Shaw did not meet the requirement.

A BCCI representative told the media that this is merely a fitness update. It has been confirmed that this does not prevent Prithvi from participating in the upcoming high-profile event for the Delhi Capitals. He stated that the test is merely a fitness metric, not an end-all solution.

He further explained that Shaw had just finished three Ranji matches in a row. When one plays three first-class matches in a row, weariness can have an impact on one's yo-yo score.

Shaw was one of a group of players that attended a camp at the NCA between March 5 and 14, according to a report. Before joining their IPL clubs, the players had to pass fitness tests at the end of the camp. The fitness tests administered at the conclusion of the camp would be used to establish a baseline for each player ahead of a hectic season.

Hardik Pandya, the India all-rounder and Gujarat Titans captain, was also at the NCA and bowled and passed the yo-yo test.

The BCCI representative commented that let's be clear about something. Only individuals who have recently recovered from an injury are eligible for fitness test clearance. In Pandya's case, it was about having a general fitness evaluation ahead of the grueling IPL season. He stated that Pandya is a valuable asset who must maintain his present fitness levels.

He added that Pandya didn't have to bowl at NCA, but he has bowled for a long period and at speeds up to 135 kph. On the second day, he passed the yo-yo exam with high marks, receiving a score of 17 or higher, much over the cut-off.

Pandya has yet to resume full bowling duties for India following back surgery in late 2019, which has caused some to believe that it has thrown the team's balance off.