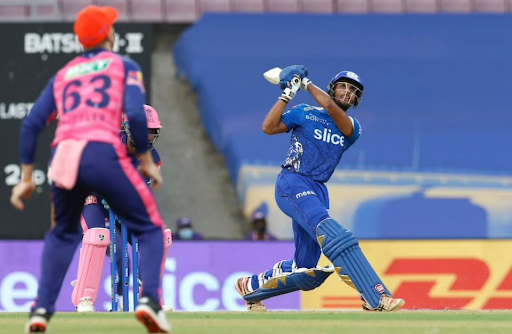 Mumbai Indians batter revealed his coach cried after receiving his IPL news
Mumbai Indians batter revealed his coach cried after receiving his IPL news
From his current IPL 2022 deal with Mumbai Indians, Hyderabad batter Tilak Varma revealed his desire to buy a house for his family. Tilak was purchased by Mumbai Indians for INR 1.7 crore in the IPL 2022 auction after playing 15 T20 games for Hyderabad.

Hyderabad opened their Ranji Trophy 2022 campaign with a 217-run victory in Cuttack and followed it up with a stunning 90 against Bengal in the second game, with Tilak scoring 63 against Chandigarh in the second innings.

Varma discussed his financial difficulties and how his father encouraged him to pursue his goals. Tilak intends to utilise the money he earns in IPL 2022 to buy a house for his parents.

Varma told Cricbuzz that he was on a video conversation with his coach on the day of the IPL auction. When the bids continued to rise, his coach began to cry. He later called his parents once he was picked up. They, too, began to cry as a result of the call. His mum was having trouble speaking.

The 19-year-old remarked that they had a lot of financial issues as kids. His father had to cover his cricket fees as well as his elder brother's schooling on his insufficient salary. He could just about cover his cricketing expenses in the last few years thanks to some sponsorship and match payments.

Varma told the media that they don't have a home yet. So, with whatever money he gets from the IPL, his sole goal is to buy a house for his parents. This money from the IPL allows Varma to play with freedom for the rest of his career.

In Mumbai Indians' second encounter, Varma struck a quick half-century against Rajasthan Royals. At a strike rate of 184.85, the youngster struck 61 off 33 balls, including three boundaries and five sixes.

MI lost the game by 23 runs despite his 81-run partnership with wicketkeeper-batsman Ishan Kishan for the third wicket.

MI's next encounter will be on April 6 at the Maharashtra Cricket Association Stadium in Pune, against Kolkata Knight Riders (KKR).