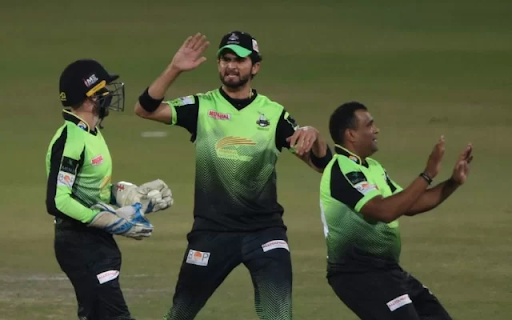 Lahore Qalandars want a bigger stadium in Lahore
Lahore Qalandars want a bigger stadium in Lahore
Lahore Qalandars, the 2022 Pakistan Super League champions, have lately sought a brand-new stadium in Lahore. Atif Rana, the Qalandars' chief executive, was the first to demand. Rana believes that the Gaddafi Stadium is inadequate for fans who want to see their team play live and that a new stadium with a capacity of at least 80,000 people is urgently needed.

He believes a larger stadium is necessary to light the supporters' passion and interest. Although the stadium was filled, many people could not attend the PSL 7 finals due to the stadium's capacity.

The Gaddafi Stadium proved insufficient for the HBL PSL 7. Almost the same number of spectators inside the stadium were also outside for the final match. Given the passion and interest of the people, a new, larger stadium is required.

The demand for a larger stadium was backed up by Qalandars coach Aqib Javed, who went into greater detail on the subject. While pointing out that Lahore's population is close to 20 million, Javed stated that a stadium with a capacity of 27,000 spectators would be inadequate. He noted that the franchisee is now working on the issue.

The Lahore Qalandars are working on this, and further progress will be witnessed in the coming days. Lahore is a densely crowded city with a population of 20 million people, so a stadium with a capacity of 27,000 people is inadequate. Lahore's fan base is not restricted to the city; it extends throughout Pakistan.

This year, the PSL was a massive success for the Pakistan Cricket Board, with Qalandars defeating Multan Sultans in the finals to claim their first title.