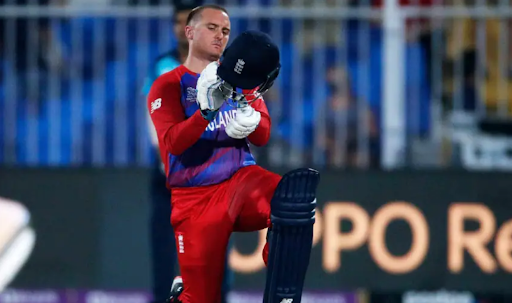 Jason Roy banned from IPL due to misbehavior
Jason Roy banned from IPL due to misbehavior
Jason Roy, the England and Gujarat Titans opener, was given a two-match international suspension on Tuesday (March 22) for bringing the sport into disgrace. The England and Wales Cricket Board did not provide any information about Roy's disciplinary violation.

Roy was purchased by the Titans at the Indian Premier League (IPL) 2022 mega auction in Bengaluru last month, but has since pulled out due to 'bio-bubble' tiredness. Roy was purchased for a sum of Rs 2 crore. The Titans, who are making their IPL debut under Hardik Pandya, have replaced Roy with Afghanistan batsman Rahmanullah Gurbaz.

Roy acknowledged conducting himself in an attitude that may be harmful to the interests of cricket or which may result in the sport of cricket, the ECB, and himself into disrepute, according to the ECB. The 31-year-old's suspension is for the next two England matches for which he is available for selection, although it is deferred for a year if he behaves well, according to the ECB.

Roy was also fined 2,500 pounds ($3,310) for his actions. He is anticipated to be in England's squad for the Twenty20 World Cup in Australia this year, after playing a major role in helping England win the 50-over Cricket World Cup in 2019.

He recently claimed that he will be taking a short indefinite leave from cricket after pulling out of the next Indian Premier League because of excessive fatigue. Roy was supposed to be featured in the Gujarat Titans.

Vikram Solanki, the director of the Gujarat Titans stated that while it is unfortunate that Jason will not be able to participate in their campaign this year, they must keep in mind the health and well-being of their participants in these trying times. They wish Roy the best of luck and eagerly await his return to the field.

Solanki commented that Rahmanullah Gurbaz is one of Afghanistan's most talented young batters, and they believe he would be an excellent Roy substitute. Gurbaz is an aggressive batter who matches their Gujarat Titans strategy. In international cricket and a few competitions throughout the world, he has demonstrated his ability.