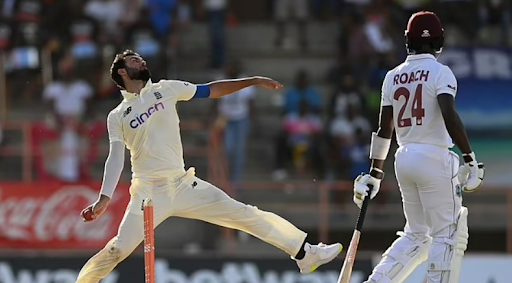 It is Test over IPL for Saqid Mahmood
It is Test over IPL for Saqid Mahmood
5 May 2022  Authorbaji99
Saqib Mahmood is one player England can rely on as they rebuild under a new Test captain.

Mahmood commented that if anyone asked him to pick a format to play for England right now, he would say Test cricket. It is at the top of his ranking right now.

It's an unexpected statement from a fast bowler who played 19 white-ball matches for England before making his Test debut in Barbados last month, after also appearing in Australia's Big Bash and the Pakistan Super League earlier in the winter. But Mahmood has already demonstrated his words with deeds.

The Lancashire seamer stated that he rejected an IPL contract just to be here playing for Lancashire and trying to push his red-ball credentials.

The 25-year-old said that while they were in the Caribbean, he received an offer and had to make a decision. But he felt it was in his long-term interests to concentrate on red-ball cricket, with the hopes of highlighting his desire to play Test cricket. The goal in county cricket is to rip it apart.

Those who blame the Test team's demise on players prioritising white-ball cricket will applaud Mahmood's declaration of intent.

And, interestingly, his decision was influenced by a conversation with Ben Stokes, who is the clear favourite to succeed Joe Root as England captain and has also opted out of the IPL this year.

Mahmood now fantasises about hearing his song sung by the Barmy Army at a home game this summer. Despite a promising start to his Test career, he is wary of taking anything for granted, especially with a slew of bowlers set to return to the England fold this summer.

Jimmy Anderson, the greatest of all time, was infamously dropped for the West Indies tour, along with his long-term new-ball partner Stuart Broad, with Mahmood one of those who took their position.

Mahmood remarked that when he was chosen, Anderson texted him to congratulate him. He added that between them, there is no hard feelings. It did cross his mind, but they have had a terrific relationship since he has been back here, as they always have. Anderson is someone with whom he gets along well. Although there is competition, he believes they can both play in the same squad.

Mahmood mentioned that Anderson is someone he has admired throughout his career. He hoped that Anderson would not retire just yet and he hoped to make his debut alongside him.