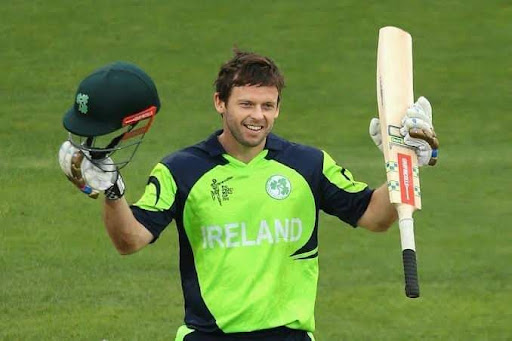 Irish legend Porterfield retires
Irish legend Porterfield retires
21 June 2022  Authorbaji99
William Porterfield was out of the T20 squad for four long years. He was only representing Ireland in ODIs. But even there, the performance graph is not very good. The star retired from international cricket after sensing the dimness of the setting afternoon.

Porterfield's international career span is about 16 years. The 37-year-old cricketer announced the end of his long career on Thursday. He holds the record for most matches played in Irish jersey, as well as at number two on the run-getter list. Porterfield is also the most successful in terms of leadership.

Porterfield made his international debut in 2006 with an ODI match. Since then, he has played 148 matches one by one. Where he has scored 4,343 runs. Porterfield also has 11 centuries and 20 half-centuries with bat in ODIs. He played his last ODI for the country against the West Indies in January this year.

Porterfield got a chance in the T20 team two years after his ODI debut. However, he last played in this format in 2018, against Afghanistan. The star has scored 1,079 runs in 61 matches for the country in his T20 career. He has never seen a three-digit magic figure although has 3 fifties.

Porterfield captained the Irish team since 2008. The Irish have played the most 113 ODIs under his leadership. He has also won the most 50 matches. He has also led the team in 26 wins in 56 matches. Which is the second highest. Porterfield has also led Ireland in all three Tests played by the country so far.

The long 11 years of colorful captaincy ended in 2019. This time he also said goodbye to international cricket. Porterfield also said that he will focus on coaching profession in the future. He has already been appointed as a consultant coach for the England County team Gloucestershire.