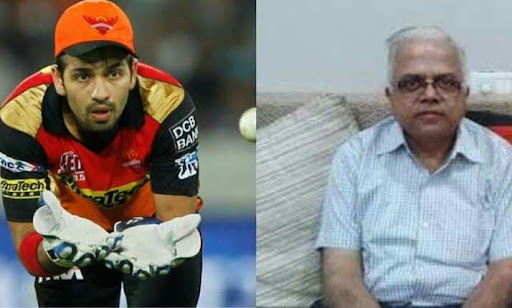 Indian cricketer's father arrested for fraud worth crores
Indian cricketer's father arrested for fraud worth crores
17 June 2022  Authorbaji99
them and took away about 1 crore 25 lakh rupees. At this time Binoy Ojha was working as a branch manager in the bank.

Binoy then shared the money with former manager Abhishek Ratnam, Binod Power, accountant Nilesh Chalatre and Divanath Rathore. The fraud was not immediately caught. Ritesh Chaturvedi, the bank's new manager, noticed the matter almost a year later.

He later lodged a complaint with the police for the incident. There were allegations that money was taken from the bank by making fake credit card with fake name and photo. The accused opened an account in the name of the deceased and raised money. Apart from this, money is also raised through KCC in the name of other farmers.

Police have already arrested all the accused including Binoy. Naman Ojha, 38, has represented India in all three formats. He has played one Test, one ODI and two T20s. Although his international career is not long, he has always been a great performer in domestic cricket.