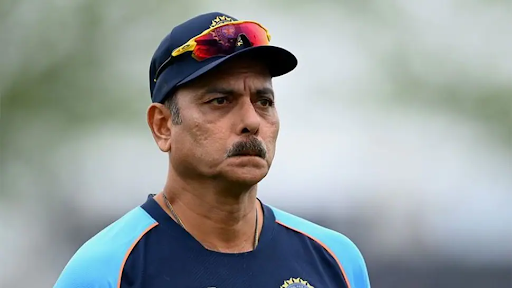 Ravi Shastri: From commentary box to the dressing room of India
Ravi Shastri: From commentary box to the dressing room of India
24 May 2022  Authorbaji99
The time was 2014. The Test match between India and England was played at the Oval in England. Former Indian cricketer Ravi Shastri was in the commentary box for the match as on other days. He left the commentary box and went to the Indian dressing room. In just a few hours, Shastri went from commentator to coach of India. But how is that possible?

Shastri did not know anything before. At the time of commentary, 7 missed calls from an unknown number came to his phone during work break. Unable to catch up, Shastri called back to that number. Naturally, he wants to know the reason for giving that missed call. The former star cricketer may not have been ready for what he heard in reply.

An introduction from the Board of Control for Cricket in India (BCCI) suggested Shastri from the other end of the phone to become India's coach. It is natural for a former cricketer to have such an offer. But Shastri was told to take charge of the Indian team immediately. The BCCI representative said, "We want you to take charge of the India team from tomorrow. We need you now at any cost. "

However, Shastri could not agree to the immediate proposal. He could not say anything good or bad about the BCCI's proposal. Said, "How can I decide so quickly? I need to discuss it with my family, and I have to talk to those I am financially involved. "But who cares? The BCCI official was stubborn, and he immediately replied that the board would understand everything.

After that, Shastri decided quickly will take charge of India. For this reason, Shastri went straight out of the commentary box of the Oval. Wear jeans and boots. He joined the Indian dressing room without any preparation for coaching. Shastri said, ''I was in the costume of commentary. In that situation, my job suddenly changed without any preparation. ''

Shastri was the coach of the Indian team for a long time after taking charge in 2014. But in 2021, his side suddenly saw the other side of the coin. India has been knocked out of the Twenty20 World Cup in the United Arab Emirates, and Shastri lost his job due to this failure.