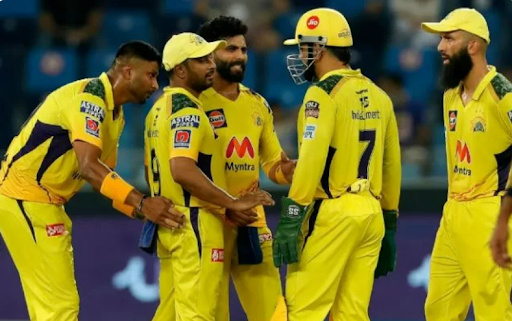 Four-time Champion CSK could face challenges from new franchise Lucknow Supergiants
Four-time Champion CSK could face challenges from new franchise Lucknow Supergiants
The Chennai Super Kings(CSK) is one of the most consistent teams in the Indian Premier League's history. CSK has always been a franchise that has put a lot of faith in its key players. CSK has had players like MS Dhoni, Dwayne Bravo, and Ravindra Jadeja for many years. MS Dhoni is like the city of Chennai's adoptive son. He has many passionate supporters there.

The Chennai-based team has won the championship four times. In 2016 and 2017, the franchise was banned for two years. However, in 2018, the champion franchise returned to the competition, and they did so in style. CSK clinched the IPL title in 2018 and silenced the doubters.

The yellow-brigade has decided to keep to their philosophy of supporting their core, but they have also decided to invest in some young fresh potential this time. Thala, who is set to announce his retirement after this event, could play his final IPL season in 2022. Some of the IPL teams have had long-standing rivalries with the CSK franchise.

The four-time champions could face a stiff challenge from the Lucknow Supergiants(LSG). After the auction, LSG has arguably the greatest squad, and they have managed to achieve a quality balance in their lineup. Lucknow has the greatest all-rounder lineup in the league, making them a force to be reckoned with.

MS Dhoni has been frequently seen battling leg-spinners. As a result, someone like Ravi Bishnoi could be a danger to him. Bishnoi is a young and talented wrist-spinner with an unusually fast arm speed. Avesh Khan might be another major challenge for the CSK batters. In T20 cricket, Avesh has developed into a dangerous bowler. He has the ability to cause problems for the CSK top-order.

In addition, LSG possesses the best opening pair in the world in KL Rahul and Quinton de Kock. In any version of cricket, both of them are game-changers. It will be extremely tough for teams to stop their rhythm if any of the two batters survives to the end.

On March 31st, CSK will take on LSG.