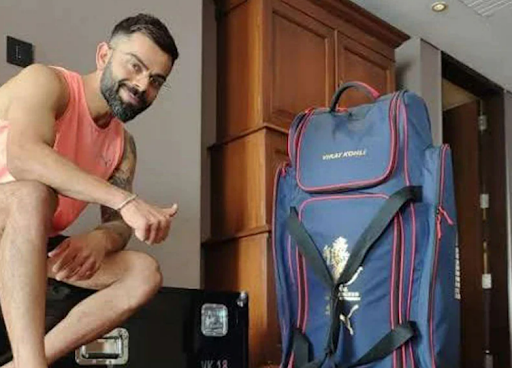 Former RCB captain Virat Kohli shared his excitement for the upcoming IPL
Former RCB captain Virat Kohli shared his excitement for the upcoming IPL
Former Royal Challengers Bangalore (RCB) captain Virat Kohli shared his enthusiasm for the upcoming Indian Premier League season on Tuesday (IPL).

Kohli, the maverick batsman, will seek to give his all in the next Indian Premier League season (IPL). He will expect to score big and support his team go all the way this season. Kohli appeared to be happy that the captaincy responsibility is no longer weighing him down. RCB are still looking for their first IPL title, and under Faf du Plessis' guidance, the organisation is hoping for a turnaround. The IPL 2022 season will begin on March 26, although the Royal Challengers Bangalore (RCB) will begin their campaign on March 27.

The right-handed batsman shared a photo on his social media account appeared smiling and captioned IPL is approaching and he is very excited.

The former captain reported to the RCB in Mumbai on Monday and is currently undergoing a mandatory quarantine period.

He was featured on his team's Youtube channel stating that it is hard to believe the IPL has progressed this far in 15 years. He has more energy now that He is free of a lot of commitments and duties. Kohli said that life is going well for them; they now have a child and a family. It's about seeing his child grow up while doing what he enjoys, which is playing cricket.

Faf du Plessis has been named as the new captain of the RCB. In the blockbuster auction, the franchise purchased the former Proteas skipper for Rs 7 crore.

Kohli commented that the idea for getting du Plessis at the auctions for them was crystal obvious. In the locker room, the squad will need a strong leader that commands respect. Because he has been there and done that, he issues commands rather than demands.

Kohli added that du Plessis is a Test captain, which comes with a long list of honours, and they are looking forward to seeing him lead RCB. He believes du Plessis will do a fantastic job. The team gets along pretty well with him, and Kohli believes everyone will have a good time at this IPL.

The RCB will face the Punjab Kings, captained by Mayank Agarwal, in their opening match on March 27.