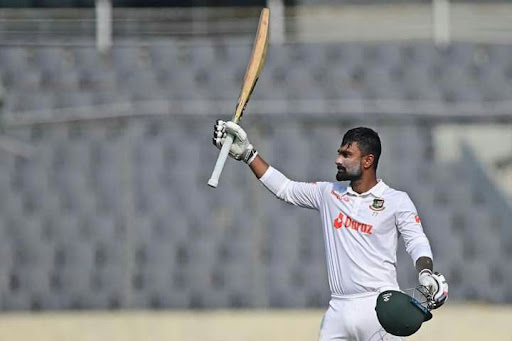 Domingo unveiled the mystery of Liton's continuity
Domingo unveiled the mystery of Liton's continuity
8 June 2022  Authorbaji99
Kasun Rajita and Asitha Fernando's pace pair then collapsed the Tigers' batting attack. Mahmudul Hasan Joy, Tamim Iqbal, Muminul Haque, Shakib Al Hasan and Nazmul Hossain Shanto returned one by one before the half-century was completed.

The Tigers lost five important wickets for 24 runs. From there, Liton Das and Mushfiqur Rahim finished the first day of the Dhaka Test with an unbeaten partnership of 253 runs. At the end of the day, Liton was unbeaten on 135 and Mushfiqur was unbeaten on 115.

Starting from the Pakistan, New Zealand, South Africa, Sri Lanka series to the last series, continuous runs are coming from Liton's willow. Russell Domingo, the team's head coach, said it was the result of a change in Liton's technique and routine work for a year and a half.

"Technique is important in international cricket," said Domingo. "I think Liton managed to find his game. The technique has improved tremendously. He has found a way to prepare for the Tests for the last year and a half. Learned to understand when to work, when not to. Has prepared a good routine. Liton has done a lot in the last 18 months. There is still a lot of work to be done. It remains to take the perfromance to the next level. "

Domingo's focus is on the first session of the second day, even though he finished the day well after the initial disaster. While praising Liton-Mushfiqur's superb batting, the head coach did not forget to remind him of the second day. "The best pair I've ever seen as a coach in Tests," said Domingo. "The team was under a lot of pressure. The two batsmen presented a wonderful partnership. We didn't play well in the morning. We played a few wrong shots. They also gave good delivery. Now all the focus is on the next sessions of the match. "