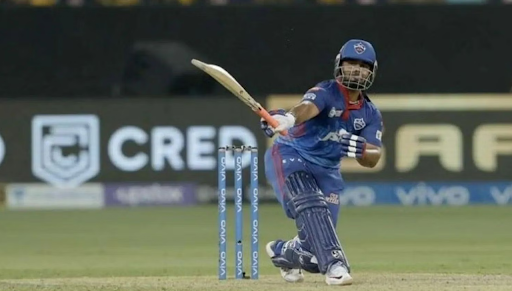 Delhi Capitals' coach Kaif tells the story of Rishabh Pant's one handed-sixes
Delhi Capitals' coach Kaif tells the story of Rishabh Pant's one handed-sixes
Rishabh Pant loses his bat in the nets when attempting sixes over the midwicket zone, according to former Delhi Capitals (DC) assistant coach Mohammad Kaif. He also mentioned that because of his bat's grip, the bat frequently flies to square leg.

Pant has a history of hitting one-handed sixes in both international cricket and the IPL, a stroke that has piqued the interest of spectators. Kaif revealed to Sportskeeda during an appearance on the special show SK Tales that he trains the same way in the nets as well.

From 2019 to 2021, Kaif worked as an assistant coach at DC. His grip allows him to strike one-handed sixes, which he has demonstrated in contests. This also occurs in the nets. He drops his bat and it travels to square leg when he tries to hit strokes towards midwicket.

When the DC skipper was attempting his one-handed sixes, the square leg became an unintentional target, according to Kaif, who added that they used to ensure no one fielded at the location when the southpaw batted in the nets.

So far in IPL 2022, the 24-year-old has scored 1 and 43 in DC's two games. On Thursday, they face Lucknow in their third encounter.

Kaif praised the Delhi skipper, saying that he admires the batter's aggressive approach to the game and projected a great future for the youngster.

He commented that he has known Rishabh Pant for a long time and he's a fascinating individual. They were in a bubble when he worked with DC, so he got to spend some time with him. One of his favourite players is Pant. Because of the way he plays, he really like him.

Lucknow won the toss and put Delhi into bat in IPL 2022 Match 15 at the DY Patil Stadium on Thursday. Prithvi Shaw, the squad's first batter, hit 61 off 34 pitches to get the team off to a fast start. However, DC was reduced to 80 for 3 in 12 overs after David Warner (4) and Rovman Powell (3) fell cheaply.