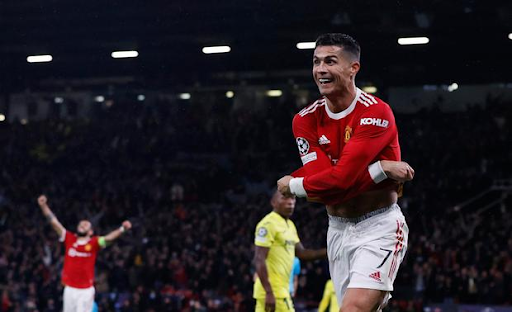 Cristiano Ronaldo decided to stay at Manchester United until 2023
Cristiano Ronaldo decided to stay at Manchester United until 2023
Despite Manchester United's Champions League exit earlier this week, Cristiano Ronaldo has decided to stay at the club for another season. Cristiano Ronaldo is determined to finish his two-year contract with United and believes that United can fight for the league title next season with a new manager.

The Portuguese striker returned to the club last summer and is the team's top scorer this season, with 18 goals.

The club's poor results drew attention to the rumours of Ronaldo's departure. Their withdrawal from Europe effectively destroyed their season's chances of earning a title earlier this week.

They have already been eliminated from the FA Cup, Carabao Cup, and Champions League and are currently battling for a place in the Premier League's top four.

This season, Ronaldo, who has won a trophy every season since 2004, will be without a trophy. Despite a disappointing season, his future at Old Trafford has been confirmed by Spanish source AS.

Manuel Sainz, the publication's author, is said to have close contact with Ronaldo and has dismissed rumours about the player's future. According to AS, the Portuguese forwards know who will be the club's new manager.

Interim manager Ralf Rangnick is currently in charge of the Red Devils. After a disappointing run of form, United parted ways with Ole Gunnar Solskjaer and brought in the German coach.

Rangnick failed to energise the team, but he slightly improved their performances. Erik ten Hag of Ajax and Mauricio Pochettino of PSG are the frontrunners for the head coach job at Old Trafford next season.

Following the appointment of a new permanent manager, Rangnick is expected to take on a consulting position at the club.

Louis Saha, a former Manchester United player, has lauded Cristiano Ronaldo, claiming that no one in the current roster compares to the Portuguese international.

Saha believes that the club's younger players should take over the reins from Ronaldo and lead the team.