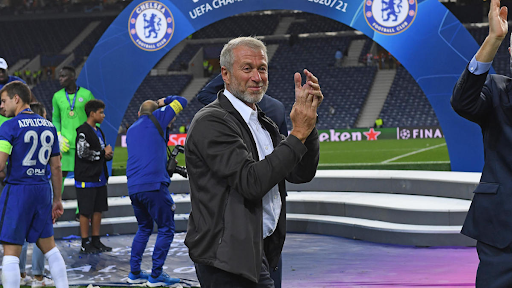 Chelsea fans praise Roman Abramovich for protecting the club at all costs
Chelsea fans praise Roman Abramovich for protecting the club at all costs
Chelsea supporters have praised billionaire owner Roman Abramovich for not treating the club like a business.

In light of Russia's recent invasion of Ukraine, Abramovich said on Wednesday that he is willing to sell Chelsea Football Club. Because he is said to have close relations with Russian President Vladimir Putin, the billionaire could face penalties from the UK government.

Roman Abramovich had previously given the club's trustees 'care and stewardship' but has now opted to sell the club to avoid taking it by the UK government.

In his statement, Abramovich also stated that the net earnings from the sale would be donated to support Ukraine's war victims. He also wrote off the £1.5 billion debt he gave the club, which brings in world-class players.

Chelsea has had a lot of success since the Russian took over the team in 2003. They have won five Premier League titles, and two Champions League crowns during his tenure. They've also won the FA Cup five times, the Europa League twice, and the League Cup three times. They added the UEFA Super Cup and FIFA Club World Cup to their prize collection.

He also improved Chelsea's women's team's fortunes. The team has won four Women's Super League titles and three Women's FA Cups since Abramovich's arrival.

After two decades, the club's fans were understandably unhappy to learn Abrahovich's departure. However, they praised the Russian billionaire for prioritising the club over his personal gain.

Chelsea thrilling 3-2 win against Luton Town in FA Cup
While the news of Abramovich's departure has dominated the headlines, the Blues advanced to the FA Cup quarter-finals on Wednesday. They barely avoided a dramatic upset against Luton Town in the Championship.

After a dramatic Carabao Cup final loss to Liverpool on Sunday, which the Blues lost on penalties, manager Thomas Tuchel fielded a somewhat weak squad.

The Championship club stunned the European champions by taking the lead in the second minute. Chelsea fought back with Saul Niguez in the 27th minute, but Luton regained the advantage in the 40th minute. Timo Werner was the Blues' salvation in the second half, scoring to tie the game before setting up Romelu Lukaku for the game-winning goal.

On Saturday, the Blues will travel to Burnley in the Premier League.