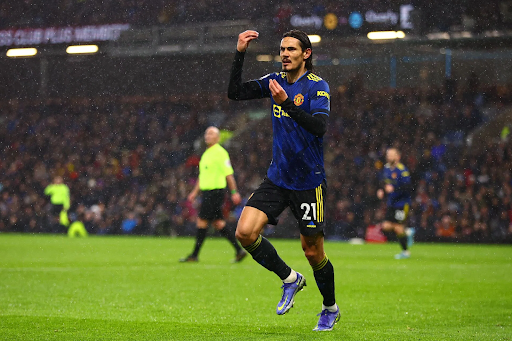 Brazilian club Botafogo makes 'mega offer' for Manchester United star Edinson Cavani
Brazilian club Botafogo makes 'mega offer' for Manchester United star Edinson Cavani
Botafogo, a Brazilian team, is reportedly interested in signing Manchester United midfielder Edinson Cavani. The Uruguayan's contract with Manchester United expires in the summer, and he is expected to leave.

This season, the 35-year-old has only made 11 Premier League appearances, missing many games due to injuries. Cavani has had two goals and one assist in these 11 games, and he is finding it challenging to create an effect at the club.

At Manchester United, Cavani is currently second fiddle to Cristiano Ronaldo. His injuries have kept him out as well, although this is a massive task in and of itself.

The striker was also expected to leave the club in January, but interim manager Ralf Rangnick persuaded him to stay for the time being.

If a transfer request for the player is received, United will most likely comply. Given the age of both of the club's strikers, it would make sense for the Red Devils to look for a youthful replacement for Cavani.

Botafogo wants to put up a formidable team to compete for the Brazilian Serie A title. Cavani is their first choice on their radar, and he is only the beginning of their team's development.

They could sign Cavani for free because his contract with his present club expires next summer. The Uruguayan has no plans to stay at United beyond this season and may accept this transfer to Botafogo if a deal is reached. On the other hand, Botafogo is up against the stiff competition to sign Cavani. Atletico Mineiro, Boca Juniors, and Corinthians are interested in signing the striker.

Cavani would be a huge signing for the club with everything he has accomplished. Despite his senior age, he would be a valuable addition to whatever club he joins. His skills and expertise will be highly beneficial to Botafogo's players, and they will do all possible to secure him.