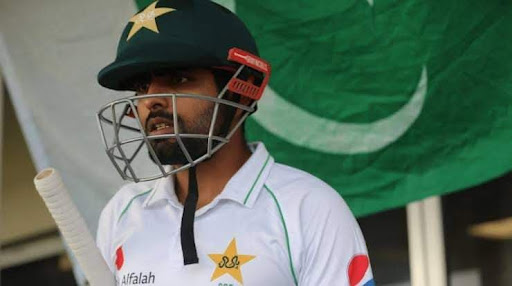 Babar Azam wants more time for Pakistan
Babar Azam wants more time for Pakistan
18 February 2023  Authorbaji99
One word is always associated with the Pakistan cricket team, "unpredictable". The proof of which is still found in twenty-two yards. The Asian team became simply unstoppable in any match. Sometimes Babar Azmara becomes a child's play to the opponent. Recently, Pakistan played the final of the T20 World Cup. After returning from there, they were caught in the Test series against England at home.

The entire team has come under criticism for such a poor performance of the team. Questions have been raised about Babar's captaincy. The coaching staff was not left out. However, Babar stood by the coaching staff in such a difficult time. According to him, coaches can only provide guidance. It is the responsibility of the players to perform on the field. If the players fail to implement the plan, it is not the responsibility of the coach, he said.

Babar opened up about the party's criticism and criticism. In an interview given to the media, the Pakistan captain said, "There is so much criticism because of the loss of the team. We have good management for the team. Our coaching panel consists of former star cricketers. Pakistan has done well under them. The job of coaches is to share experience. But they dont play on the field for you. They can give players plans. Implementing that on the field, of course, is the responsibility of the players. So there is no problem in team management".

The Pakistan captain also cited the players' off-form and injury problems for recent poor performances. Babar said, "We are playing well in ODIs, T20s, but it will take more time to become the best in Tests. Young cricketers need to be given opportunities and given courage. We are having a bad time in Tests, actually we are in a process now. Even against England, six players Abhishek has made his debut. The veterans are also out of form and injured. That's affecting the team. Hopefully we can bounce back in field cricket. We just need some time."

Babar also explained the reasons for the whitewash in the three-match Test series against England at home. According to him, the team lost because they could not bat well. Pakistan could not form the pair which is the most needed thing in Tests. Pakistan lost wickets at regular intervals in each innings. That's why the Babars fell in front of the bowling of the English.

Meanwhile, many have opened their mouths to remove Babar from the captaincy. Former Pakistani stars like Shoaib Akhtar feel that Babar cannot play his game under the pressure of captaincy. So Shoaib advises Babar to leave the captaincy and play as a player However, Babur's expectation is that Pakistan will soon turn around again.